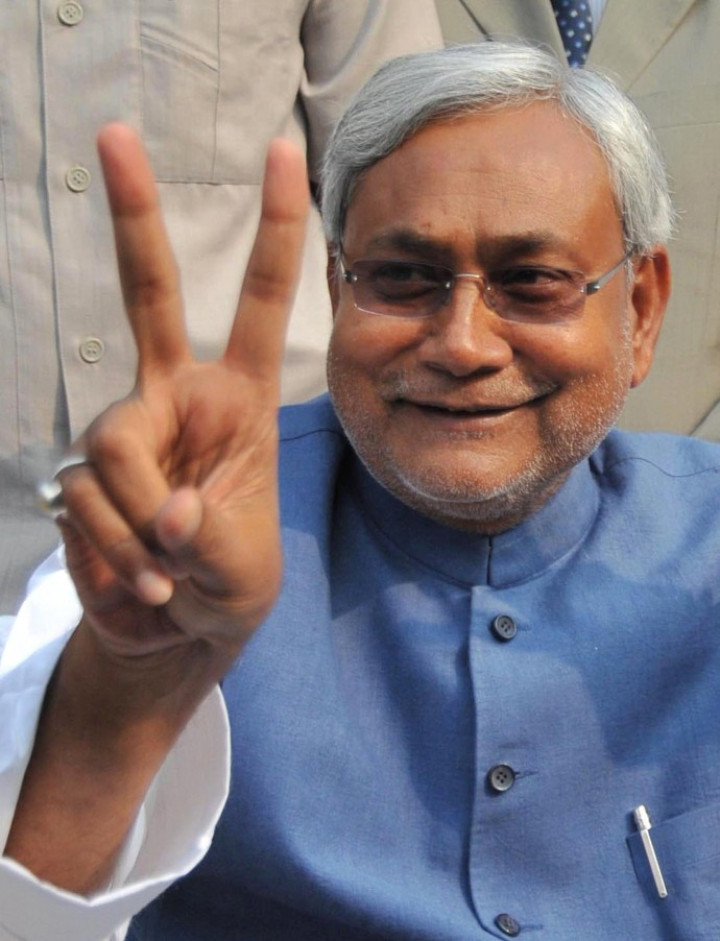 Unlike most fans who go berserk with just a glimpse of their idols or show unconditional support on social media, this fan from India literally bleeds for his superstar politician. Anil Sharma's adoration for Nitish Kumar, the newly-elected chief minister of Bihar, knows no bounds. When Kumar becomes the chief minister, Sharma expresses his happiness in a unique but frightening way – by chopping off a finger tip.
"Everyone has his own style of celebrating the happiness in one's life. I love to celebrate that by chopping off my finger. Why should anyone object to this?" Sharma, 53, told India TV after he cut up one finger on Friday (20 November) when Kumar took oath of office for a fifth term. The dead finger was immersed in the holy river Ganga after being offered to an unknown deity.
Witnesses said moments after Kumar took the oath at the Gandhi Maidan in Patna, Bihar, Sharma rushed to the local temple with a sharp-edged dagger and chopped off the tip of his middle finger on the left hand. Some local villagers tried to intervene to stop him, but he pushed them away. He was later taken to a local primary health centre.
This is the third time that Sharma has taken such a step. He had chopped off his left hand's little finger when Kumar took oath as chief minister in November 2005 and his index finger when Kumar took the oath again in 2010. Sharma, who has lost his wife and has no children, says he is unable to control his joy whenever Kumar takes oath of office.
A resident of Oina village about 53km from Patna, Sharma made a bid to meet Nitish in the state capital on Sunday (22 November). However, he left disappointed as the CM was not well.
Sharma, a milkman by profession, considers Kumar a godlike figure who he owes his livelihood to. Villagers says, sometime ago he had threatened to commit suicide if Kumar did not become CM. Asked if he would cut his index finger too in 2020 if Nitish becomes CM again, he said, "Who knows I will remain alive or not five years later."