Indian Minister of Road Transport Nitin Gadkari does not want to see driverless cars in the country because he feels that it will take away jobs. India is one of the largest developing markets in the world, but Gadkari feels that the government needs to protect jobs first.
"We will not allow driverless cars in India," Gadkari said. "Each car gives a job to a driver. Driverless cars will take away those jobs, I am certain on this issue."
"Maybe some years down the line we won't be able to ignore it but, as of now... we shouldn't allow it," the minister added.
However, a ministry official told CNN that the comments expressed by the minister were just his opinion about autonomous driving technology. The official added that the government has not yet received any proposals for self-driving cars.
This comes at a time when major tech companies, as well as car makers, are furiously competing to develop their own driverless car technology as the future. There is heavy investment in this field and according to Boston Consulting Group, a quarter of all cars sold by 2035 are expected to be driverless and the industry will grow to $42bn by 2025 and $77bn by 2035.
Tesla, one of the car makers that have focussed on automation from the very beginning, already has an autopilot mode installed in their vehicles right now. Company CEO Elon Musk said in a press call in late 2016, "Our goal is, we'll be able to do a demonstration drive of full autonomy all the way from LA to New York," by the end of 2017. He added, "the trip would be from home in LA to dropping you off in Times Square, and then the car will go park itself... without the need for a single touch" from the driver.
Volvo is another company that has focussed its energies on driverless vehicles. Known internationally as among the safest cars to be in, Volvo has announced that they will be going completely electric by the end of 2019 and will be launching their own version of the autopilot system by the end of 2017. The company has already installed a number of driver assist systems in their SUVs. They are now working with Uber to create driverless cab services.
Indian carmaker and owner of Jaguar/Landrover, Tata has also invested in their self-driving car platform, 'Elxsi- Autonomai'. The company put out a statement in June this year hinting about their intentions to develop autonomous cars.
Ford, Mercedes, Chevrolet, Toyota, Peugeot and Citroen have all entered the self-driving cars race in various capacities. While tech companies like Baidu, Google, Uber, Apple, Amazon, and Microsoft have high stakes in this segment as well.
While there is a lot of praise and excitement from some countries including Singapore about this tech, there are also a number of governments like China are sceptical about self-driving cars.
The Indian government does not seem to be too keen on importing electric cars as well.
"I have told chiefs of the auto companies recently that world-class electric vehicles can very well be manufactured in India. They are welcome to make them here under Make in India, we will not reduce the import duties," Gadkari said.
Tesla reportedly has shelved its plan to launch its electric cars in India due to local regulations. Responding to a fan's question on when the company would launch its cars in India, Musk on Twitter said, "Maybe I'm misinformed, but I was told that 30 per cent parts must be locally sourced and the supply doesn't exist in India to support that."
The Indian government's 'Make in India' policy where international companies are encouraged to set up shop in the country and produce there seems to be somewhat of a roadblock.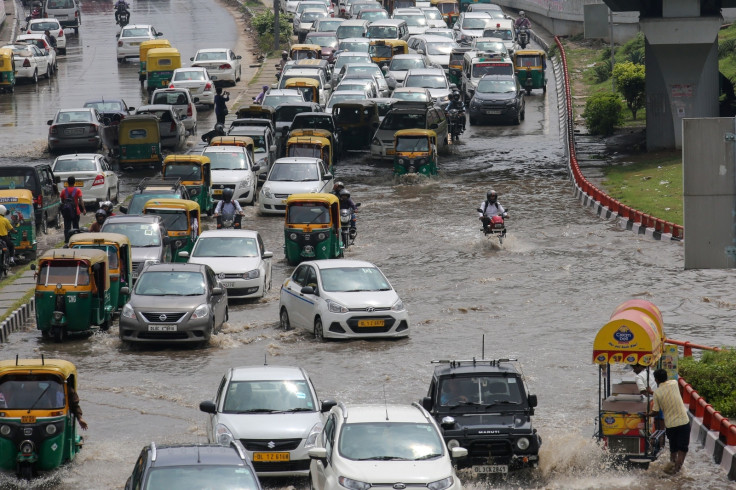 Travis Kalanick, on a visit to India last year when he was the CEO of Uber said that the country would be one of the last places to get automated cars, but for a completely different reason. "Have you seen how people drive here?" he quipped.
Apart from the government's stand against driverless cars, there is also the question of feasibility. Indian roads and driving conditions are notoriously haphazard. Traffic and crowd control is also a major concern. Senior vice president and head of strategy and marketing at Tata Elxsi, in an interview with Bloomberg, pointed out that, "After training and feeding hundreds of photos, our system cannot identify 15 percent of the vehicles on the Indian roads." He added, "The driverless car is ready for the road. But is the road ready for the car?"