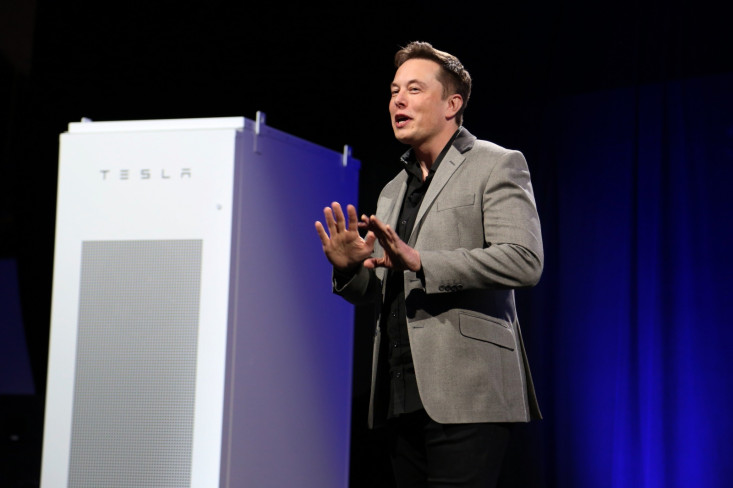 Uber CEO Travis Kalanick called Tesla boss Elon Musk last year to propose a partnership between the two companies on self-driving cars. According to an upcoming book by Fortune reporter Adam Lashinsky, Kalanick put forth the offer after Apple invested $1bn (£772.2m) in Chinese rival Didi Chuxing.
"I said, 'look man, we should partner'," Kalanick was quoted as saying in the book Wild Ride: Inside Uber's Quest for World Domination, Bloomberg reports. Musk, however, was not too receptive to the idea.
"Elon spent the rest of the call convincing me that it's too far out and it's not realistic, that I should just stick to what we do best and be focused or I'm going to f**k it all up," Kalanick said. "That's when I knew that Tesla was competing."
Tesla was incorporating its semi-autonomous driving system Autopilot in its vehicles at the time while Uber was working on its own self-driving car technology.
Just days after the call, Musk unveiled the second part of his "master plan" laying out his vision for self-driving Tesla vehicles. The lengthy, 10-year plan included an autonomous ride-hailing service that allows Tesla owners to add their car to a shared fleet and make money from their vehicle even when they are not using it.
"Just by tapping a button on the Tesla phone app," Musk wrote that owners could have their car "generate income for you while you're at work or on vacation, significantly offsetting and at times potentially exceeding the monthly loan or lease cost.
"This dramatically lowers the true cost of ownership to the point where almost anyone could own a Tesla," he wrote at the time. "In cities where demand exceeds the supply of customer-owned cars, Tesla will operate its own fleet, ensuring you can always hail a ride from us no matter where you are."
A source told Bloomberg that Musk did turn down Kalanick's offer but did not discourage the Uber executive from working on self-driving cars.
The new revelation comes just days after Google's self-driving unit Waymo announced a self-driving partnership with rival ride-hailing firm Lyft to bring driverless car technology mainstream.
Meanwhile, Uber has been dealing with a string of controversies including a high-profile lawsuit from Waymo, allegations of sexual harassment and a toxic work culture, secretive tools used to deceive law enforcement and track rival drivers amid an exodus of top executives.
"Uber is one of the most fascinating and controversial businesses in the world, both beloved for its elegant ride-hailing concept and heady growth and condemned for CEO Travis Kalanick's ruthless pursuit of success at all cost," the book's description reads.
"Uber is in the headlines every day, but so much about its past and its future plans are still unknown to the public. Lashinsky will offer a look inside Uber's vault in this informative, deeply researched book about the ur-disruptor and its visionary and fierce CEO."