India: Woman cuts off brother-in-law's penis and takes it to police station after he allegedly raped her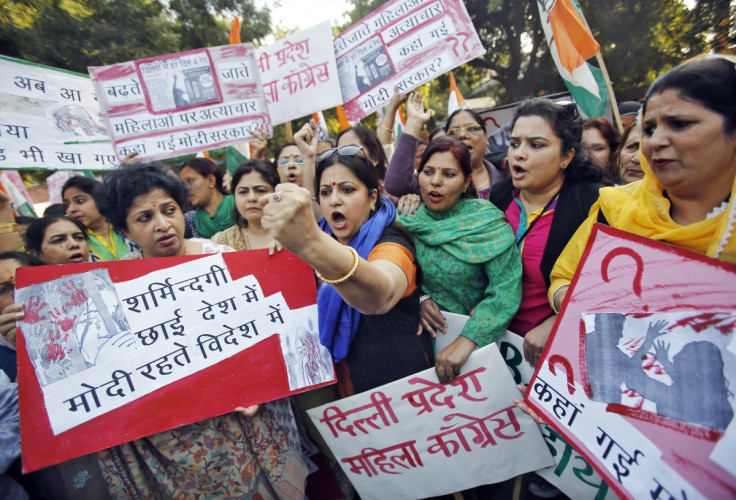 An Indian woman chopped off her brother-in-law's penis and took it to the police station as evidence, after claiming that he had repeatedly raped her. The woman, who is from the Sidhi district of Madhya Pradesh in central India, apparently used a sickle to remove his genitals as he became intimate with her.
Police attempted to send medical support to the man, but he had reportedly committee suicide by hanging from a tree near his house. According to police the woman is sane and admitted her actions when she arrived at a police station in the Churhat area in Sidhi district at 6am on 11 February with her three children in tow.
According to officers she had moved into her brother-in-law's home because her husband had travelled to Nashik, Maharashtra, more than 700 miles away, for work. The man allegedly then began raping the 32-year-old.
The Times of India reported that the woman faked consent of intercourse and when he forced himself onto her she reached for a sickle and severed his penis. The woman then told police that this was the only way to stop him attacking her and that she had no regrets.
According to the Sidhi police spokesman Abid Khan, the woman has been charged with attempted murder after the incident. "This is a rare case and has to be investigated for a proper charge sheet," he said.
India was forced to confront problems of sexual harassment and violence after the brutal gang rape of a 23-year-old medical student on a bus in December 2012. In the weeks that followed, thousands of woman took to the streets to try to secure more rights and protection for women.
In neighbouring Utter Pradesh on New Year's Eve 2015, Indian Police sent 600,000 text messages to men who have sexually harassed or taunted women in the past to remind them to be on their best behaviour. The number of rapes in India rose by 9 per cent to 33,707 in 2014, according to data from the National Crime Records Bureau.
© Copyright IBTimes 2023. All rights reserved.