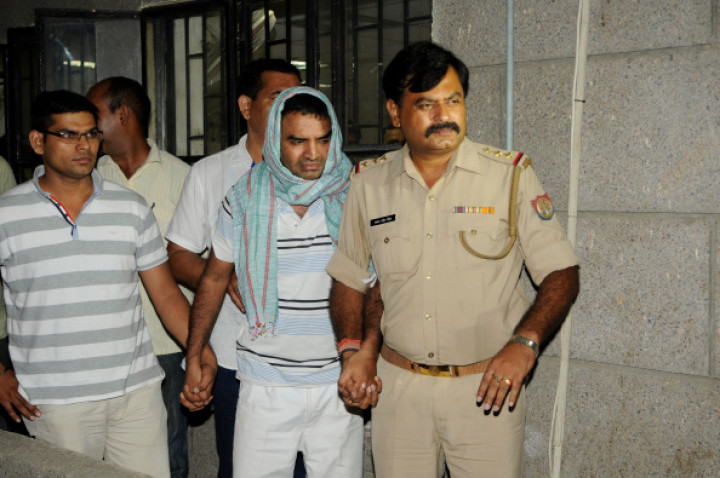 An Indian activist who was reportedly burnt to death in Delhi three months ago has been found alive and arrested on suspicion of a number of charges including murder.
Police say that Chandra Mohan Sharma, a RTI (Right to Information) activist and Aam Aadmi Party (AAP) member, faked his death to get away from his wife and live with another woman.
The 38-year-old had a strained relationship with wife Savita Sharma and wanted to start a new life with his 26-year-old girlfriend, according to the Hindustan Times. He reportedly sought the help of his brother-in-law Videsh and assured him that Savita would get money from insurance policies after his staged death.
"He narrated his family problems to Videsh and said if his death was staged, Videsh's sister would get a job and money from insurance policies that Sharma had," Preetinder Singh, senior superintendent of the police, told the newspaper.
"Sharma found a mentally unstable man who used to roam in the same area and became friendly with the man. On May 1, the 38-year-old bought three litres of petrol. He took the unidentified man to the car and, with Videsh's help, strangulated the man using a belt. The dead man was then put on the driver's seat before setting the car on fire," Singh added.
Sharma then left for Bangalore from New Delhi railway station, Singh claimed. He started living under a new identity as Nitin Sharma and shaved off his hair to change his appearance, and got a job in a car factory in Bangalore.
However, he had a difficult time financially and made calls to his girlfriend's family.
"Three police teams were sent to Bangalore who found out that a man in Honda uniform had made the calls. CCTV footage provided the man's photo. When we scanned the database of the nearest Honda plant, we found that a man identical to Sharma was working there," Singh said.
The police confirmed Sharma's real identity after they found a tattoo of his wife's name on his hand.
Meanwhile, Savita revealed that she had suspected Sharma of having an affair.
"There was a young woman in our locality who was in touch with my husband. She used to contact him on his private number, which was known to only a few people. After a month of his death she also went missing," Savita told the Hindustan Times.