Indian Army canines march during Republic Day parade after 26 years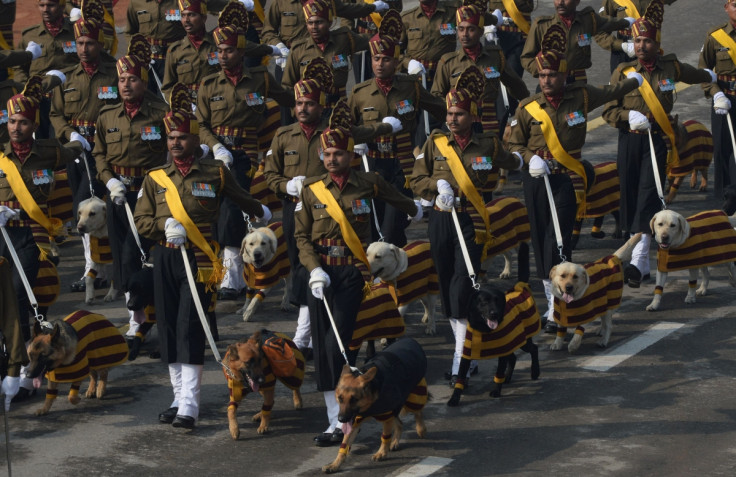 India celebrated its 67<sup>th Republic Day with a show of culture, art and military force at the annual parade held at Rajpath in the national capital New Delhi on 26 January. While crowds were keen to get a glimpse of this year's guest of honour, French President Francois Hollande, all eyes were on another special addition to the parade as well.
After a hiatus of 26 years, the Indian Army's canine unit was invited to be part of the national celebrations and walked down Rajpath as part of the parade. A mix of 36 German Shepherds and Labradors from the Veterinary Corps marched with their handlers on the occasion.
The canines spent four months being trained to turn their heads and eyes to the right for a squad salute and to withstand distractions like loud drums and cheering crowds. While members of other contingents were chosen based on their marching capabilities, the canine contingent was selected on the handlers' abilities to control their animals.
At the parade, the dogs donned capes of maroon and gold, the colours of the corps.
The canine unit participated in the Republic Day parade after 26 years, the last time being in 1990 and before that in 1963. When the Wall Street Journal India asked why the dogs were never a permanent part of the event, a spokesperson for the Indian Army said, "I am not aware of the logic behind it."
© Copyright IBTimes 2023. All rights reserved.