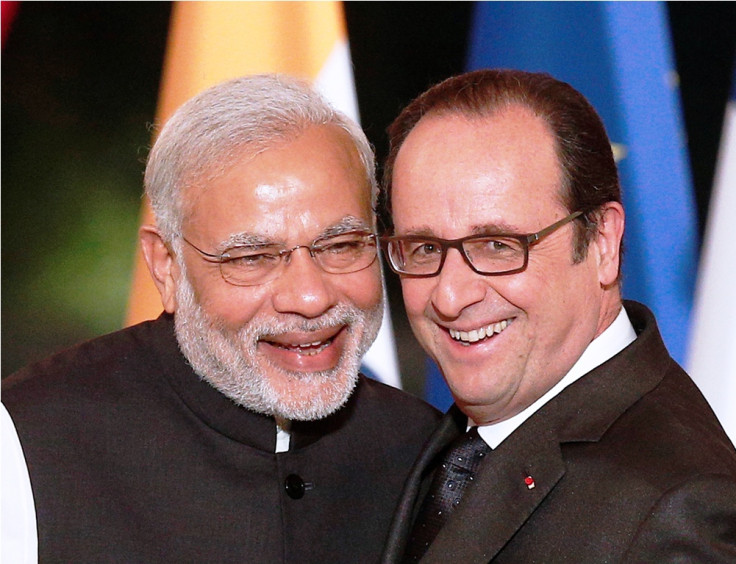 The French consulate in the south Indian city of Bengaluru has received a threatening letter directed against Francois Hollande. The French president is due to visit the country as the chief guest for its Republic Day parade on 26 January.
Bengaluru is not on the itinerary of Hollande, but the threat comes a day after police officials in New Delhi announced the arrest of four suspected members of the Islamic State (Isis) who were planning attacks in the Indian capital and at the world-famous Kumbh Mela in Haridwar.
IBTimes UK contacted the French consulate in Bengaluru who refused to comment on the contents of the letter but said, "The Consulate General of France in Bengaluru has received a threat letter. The Consulate has informed the Indian police of this letter, whose authenticity is yet to be established."
Police officials earlier told Indian daily Hindustan Times that the tone of the letter was "intimidating" and they did not yet know who had sent it. Sources indicate that it may have been sent from another south Indian city, Chennai. They did not reveal any details of the letter either.
Meanwhile, a high alert has been sounded throughout the country with the Republic Day approaching and given the specific IS (Daesh) arrests made in Delhi. The police say the IS members were in contact with their handlers, some of whom can be linked back to the recent Jakarta bomb blasts in Indonesia. This is the first time authorities in India have confirmed an IS link to a potential terrorist attack prevented by them.
Hollande's three-day visit to India starts from 24 January when he is expected to land in Chandigarh. The north Indian city is an unusual choice for a foreign dignitary but Hollande expressed a desire to see the city, designed by Swiss-French architect Charles-Edouard Jeanneret-Gris, also known as Le Corbusier between 1950s to 1960s. A massive security platoon consisting of more than 6,000 policemen have been deployed in and around the city.
After Chandigarh, he will be heading to the national capital for the mega Republic Day parade. In Delhi, security drills have already started and major high rise buildings along with roads leading to the parade grounds are likely to be shut on the day.
Hollande has received numerous threats both before and after the Paris attacks that left 130 people dead in November 2015. France has, meanwhile, declared an all-out war against the terror group and launched aggressive air-borne attacks in Syria targeting the IS.