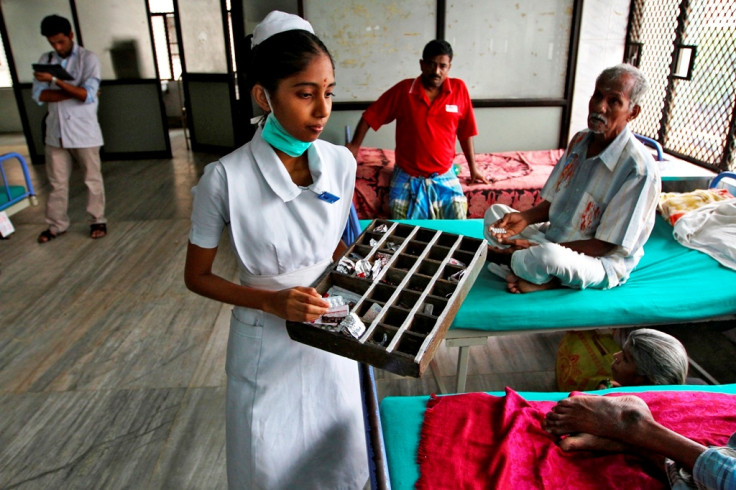 The right to avail health services could soon become a fundamental right for citizens of India if the draft proposed by the country's health ministry gets Parliament's nod. The draft National Health Policy has been pending approval for the past two years, but is expected to be sent to the cabinet in the next 10 days for a go-ahead.
Besides proposing to make "denial of health" an offence, the draft also has a recommendation to increase public health expenditure to 2.5% of gross domestic product (GDP) from the current 1.2%. The health ministry has already reached a consensus on its proposals with state governments and different departments, health ministry officials reportedly said.
Other proposals included in the draft focus on making available universal health coverage, reducing maternal and infant mortality rate by improving maternity health services, making free drugs and diagnostics available at least in public healthcare facilities across the country and amending current laws to align them with the present-day healthcare scenario in the country.
"We have already circulated a Cabinet note. It should be placed before the Cabinet in another week or 10 days," a senior health ministry official told The Times of India.
"Once it gets Cabinet approval, we will come out with an implementation framework which will suggest mechanisms, guidelines and protocols to implement the agenda set in the policy," another official said,
The draft also includes proposals to review the existing Mental Health Bill, the Medical Termination of Pregnancy Act, the surrogacy law and the food and drug safety law.
Earlier in 2015, stakeholders were asked to provide feedback on the proposed bill with 28 February, 2015 as the deadline. But the draft bill was termed as too lengthy and yet lacking details on implementation of proposed policies.