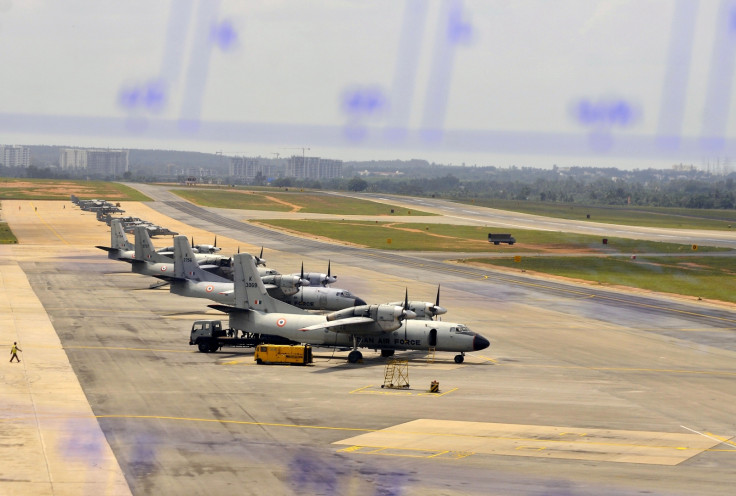 A massive search for an Indian Air Force aircraft which went missing over the Bay of Bengal entered the third day on Sunday (24 July). There were 29 people on board the plane when it disappeared from the radar amid stormy weather conditions.
The AN-32 originated from an airbase in the southern city of Chennai, the capital of Tamil Nadu, and was bound for Port Blair, the capital of the island territory Andaman, at 8.30am local time. The aircraft, which could fly up to four hours without refuelling, lost contact with the ground 45 minutes after take-off while on a routine trip.
Following the disappearance of the transport aircraft, a multi-agency search involving the air force, the navy and the coast guard was launched. Eighteen vessels, five surveillance planes and a submarine have been pressed into service to comb the rough monsoon seas battling high winds.
India's Defence Minister Manohar Parrikar has flown to Chennai to oversee the search operation. He said more resources could be deployed if necessary. "We will be using Radar Imaging Satellite to locate the missing aircraft. The satellite can take pictures both during the day and night. It can see through the clouds," said the Indian space agency's chief, A S Kiran Kumar.
The aircraft was carrying 21 military personnel, including six crew members. The others were civilians who were family members of soldiers deployed on the islands.
As worries of the families of the missing mounted, Ashutosh Singh, son of Bhupath Singh who was on the plane, told News 18: "I want to request all of you to pray for my father and all people on board. We are really worried about the fate of the aircraft. So far we have not received any news about its location. My father told me that he will call after reaching Port Blair, but it never came. I want him to return home safely. We all are missing him."