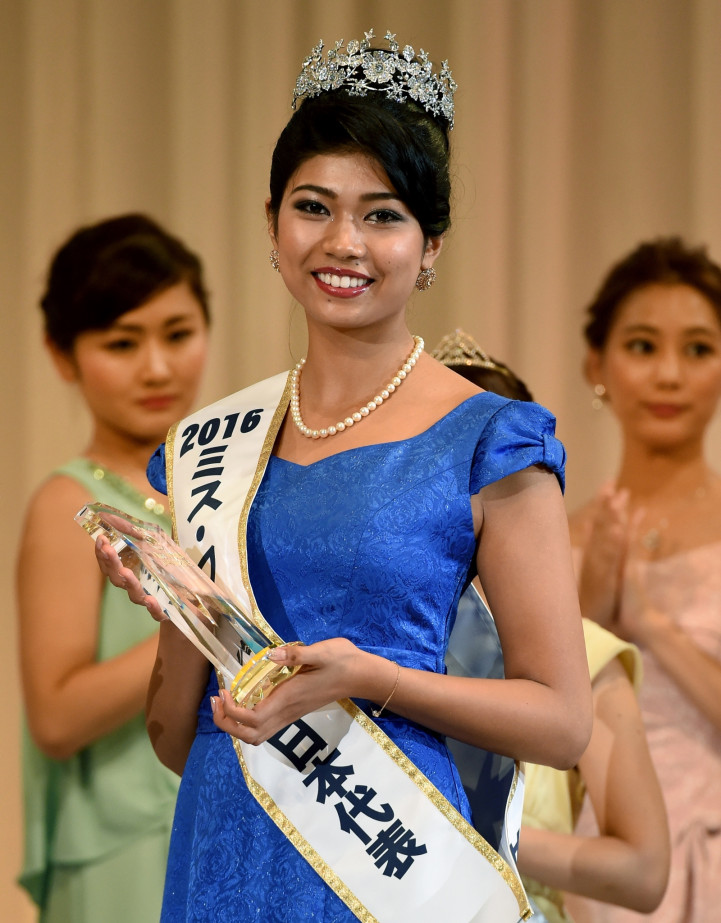 Priyanka Yoshikawa, an Indian-Japanese contestant was crowned Miss Japan on 5 September. The 22-year-old will represent the Asian country at the Miss World 2016 beauty pageant to be held later this year.
Yoshikawa will become the second biracial contestant to represent Japan on the world stage. Last year, Arian Miyamoto, who was born to a Japanese mother and an African American father, represented Japan in the Miss Universe contest.
The mixed-race contestant, who is a qualified elephant trainer and speaks fluent Japanese and English, was born in Tokyo to a Japanese mother and an Indian father. An avid kick-boxer, Yoshikawa said that she was bullied in school for the colour of her skin after she moved to Japan at the age of 10, following her time in the United States and India.
However, Yoshikawa has attracted criticism on social media sites over her ethnicity. In a post an anonymous user said: "Just pick a proper Japanese."
While another user said on Twitter, "What is the point of holding a pageant like this now? Zero national characteristics." A separate post said, "It's like we're saying a pure Japanese face can't be a winner."
Meanwhile, Yoshikawa told AFP: "Before Ariana, 'haafu' [the Japanese word for children born in mixed marriages] girls couldn't represent Japan.
"That's what I thought too. I didn't challenge it until this day. Ariana encouraged me a lot by showing me and showing all mixed girls the way. Yes, I'm half-Indian and people are asking me about my 'purity'. Yes, my dad is Indian and I'm proud of it. I'm proud that I have Indian in me. But that does not mean I'm not Japanese".
She added that she would continue to fight against racial prejudice in a homogenous Japan, where according to statistics only 2% of children born annually are of multi-race. Yoshikawa also stated, Miyamoto, who was crowned Miss Universe in 2015, gave her the inspiration and confidence to enter the beauty pageant.
Miyamoto attracted similar comments on social media networks after her win in 2015, with some people questioning why the title had not been given to a "pure" Japanese woman.
Miyamoto, who was born and brought up in Nagasaki, said after her win that she was bullied in school for looking different. "In school people used to throw rubbish at me. They also used racial slurs," she had told CNN.