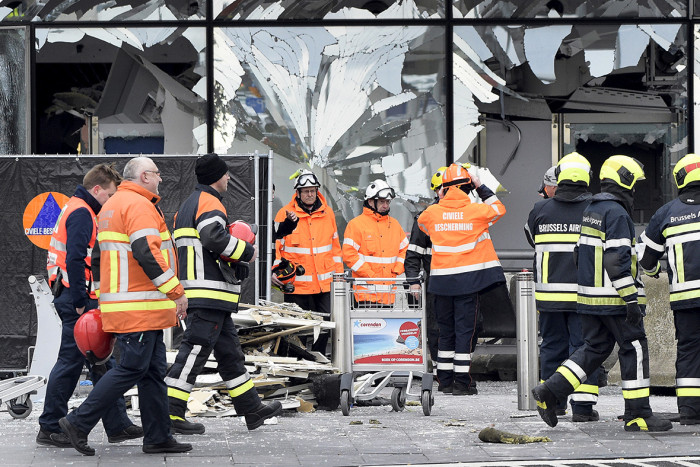 A Belgian grandmother dubbed the 'Mother of Jihad' who was sent to prison for 15 years for terror offences has been released on a technicality after serving just four months of her sentence. Fatima Aberkan, 55, took two teenage daughters to Syria. Three of her sons also travelled there, one of whom died fighting for Islamic State (Isis).
Aberkan had links to al Qaeda operative Nizar Trabelsi, a Tunisian who was convicted of plotting to attack the US-owned Kleine Brogel Air Base in Belgium. She also knew Belgian terrorist Malika El Aroud, convicted of terror offences in 2010, and "Santa Claus of Jihad" Khalid Zerkani, serving 12 years in prison for recruiting young Muslims into Islamist terrorism.
At her trial, a prosecutor said: "Fatima Aberkan has jihad under the skin. She has sacrificed much for the cause, including one of her sons. For many years, she's contaminated her entourage with her foul and harmful ideas."
Originally jailed for eight years, Aberkan's sentence was increased to 15 years in April 2016. But Aberkan has been freed after her legal team argued at the Court of Appeal that no date had been set for her appeal, despite five months having passed.
Lawyer Cedric Moisse argued this was unreasonable and the Court of Appeal agreed, releasing Aberkan. She must undergo de-radicalisation treatment, is banned from visiting websites related to Islamic extremism, had to surrender both of her passports, must report to police regularly and observe a 10pm curfew.
Aberkan is also banned from entering the Molenbeek area of Brussels, notorious for being a hotbed of Islamist activity. Several of those who attacked Zaventem Airport and Maalbeek Metro Station on 22 March 2016 had links to Molenbeek, as did some of those who attacked Paris on 13 November 2015.
Much of Europe, including the UK, remains on high alert as further terror attacks are expected.