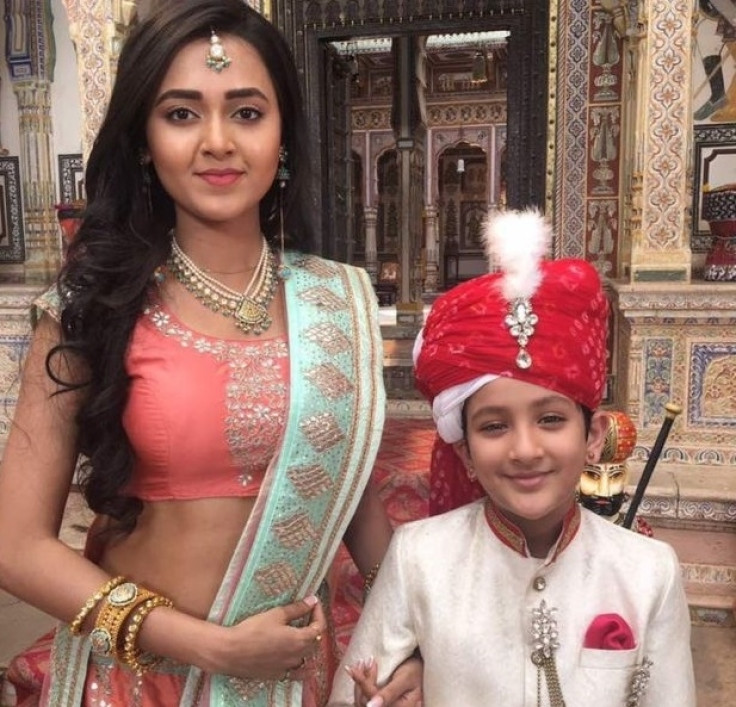 A TV soap in India which portrayed a love story between a nine-year-old boy and an 18-year-old woman has been cancelled following mass complaints.
The controversial daily show Pehredaar Piya Ki (Husband's Guard) was pulled by Indian channel Sony Entertainment Television (SET) following accusations it is regressive and promotes child marriage.
The show focuses on Prince Ratan Kunwar, played by child actor Affan Khan, and his infatuation with a Diya, a girl twice his age played by Tejaswi Prakash.
After initially following her around and taking photos of the 18-year-old, the boy "saves" her from a cockroach, and humours him by accepting his marriage proposal.
Later on in the series, Diya also saves the young prince's life by stopping him falling to his death after accidentally slipping. Diya later promises to marry the boy on his father's death bed, who believes she could keep him safe from other family members he thinks wish to harm the boy.
The TV show received huge amount of complaints in the scenes which appear to show their pair engaging in a sexual relationship, including going on their honeymoon. As reported by the Times of India, during all this, the nine-year-old boy is not portrayed as a victim but "shown as a romantic hero impressing an older woman".
One of those who complained was the Jai Ho Foundation, an organisation who help deprived Indian children. In a letter to the Broadcasting Content Complaints Council (BCCC), the foundation said: "A child is seen caressing, stalking and having a relationship of a sexual nature with a lady who is more than double his age.
"This is an indecent and obscene representation of a child for the purpose of representing sexual relationship."
An online petition urging the TV show be banned was also signed by more than 130,000 people.
In response, the BCCC forced the show to be moved from its prime time position of 8:30pm to the later 10pm slot. However, Sony TV has now confirmed the show has been taken off the air immediately.
In a statement, the channel said: "While we understand that the decision to end this serial will be disappointing to those whose creative energies are vested in it, namely, its crew and cast, we (as a channel) are convinced that we will be better served by focusing instead on developing viewer interest in our upcoming, new shows.
"We are grateful to all the artists, producers and fans of our shows and request you to graciously support the viewership of our newer ventures."
In an interview with the Times of India, Pehredaar Piya Ki's producer Sumeet Mittal compared the show's cancellation to a "miscarriage".
He added: "It's a very painful process to end the show abruptly. It surely feels bad. Taking a show off air is like suffering a miscarriage. We work hard for each of our creation, without thinking about the outcome. Whether the show works or not, we put in the same amount of hard work and passion."