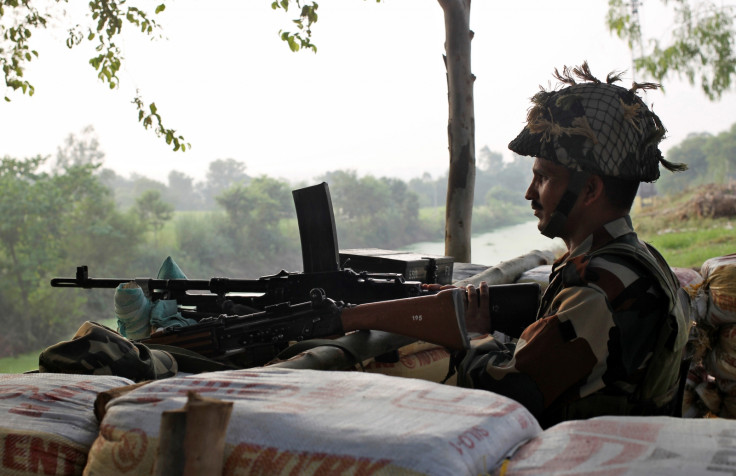 An Indian army soldier who had alleged harassment by his superiors using the British-era "buddy system" was found dead late on Thursday (2 March). The 33-year-old had exposed how the practice known as the "sahayak" or "buddy system" is being abused by senior military officers.
Roy Mathew, from the southern Indian state of Kerala, was found hanging near his camp in Nashik, Maharashtra. The body was found in a decomposed state. The police are looking into the death and said only a thorough post-mortem would reveal the actual cause. They have registered a case of accidental death.
Military officials believe it was a case of suicide, adding that the soldier appeared to be "mentally disturbed". He had been missing since Saturday, 25 February.
Mathew's brother, Jojo Jose, who is en route to collect the soldier's body, said: "We were shocked to hear the news. His diary is in the custody of the police." His family members suspect foul play in Mathew's death and have demanded a thorough probe.
Mathew was part of a sting operation conducted by a website and the video was aired by a local Marathi language channel. He appeared in the video with attempts to mask his identity. The video highlighted how senior military officials had made soldiers take their dogs for a walk or their children to schools. It quickly gathered social media traction and stoked a controversy over the British-era system. However, Mathew's identity somehow got leaked.
"The CO [commanding officer] informed us that a body similar to that of Roy has been found and it was shifted to a hospital for post-mortem. Other than this we haven't received any other information," another family member was quoted as saying by the Hindustan Times.
In the recent past, the Indian army has been battered by a series of allegations ranging from inadequate facilities to poor food.