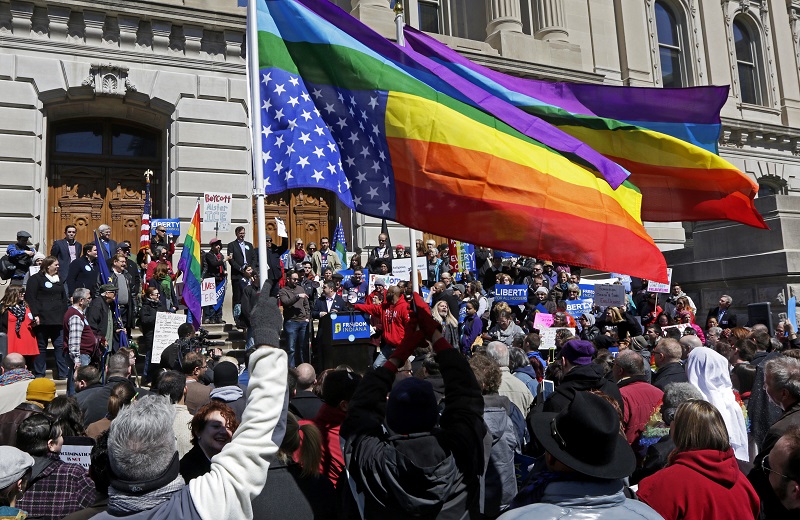 Members of the Indiana Congress have approved changes to a controversial religious freedom law that critics said permitted discrimination against the LGBT community.
The amendment to the Religious Freedom Restoration Act was sent to Governor Mike Pence's desk after gaining approval from both the state House and Senate on Thursday 2 April.
The changes prohibit service providers from using the law as a legal defence for refusing to provide services, goods, facilities or accommodation.
It also bars discrimination based on factors that include race, religion, disability, sexual orientation, gender identity or US military service.
Supporters said the changes made it clear that the law cannot be used to discriminate, while opponents said the new language does not go far enough.
Senate acting president David Long, in unveiling the revised law, said it would "unequivocally state that Indiana's [religious freedom] law does not and will not be able to discriminate against anyone, anywhere at any time".
Others warned the amendment could undermine religious liberties.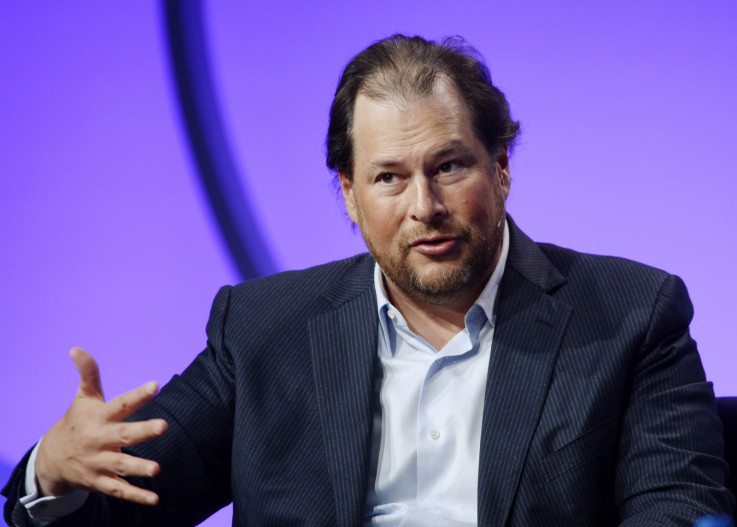 Salesforce chief executive Marc Benioff cut off all events in the state of Indiana to protest against anti-gay legislation signed into law by Governor Mike Pence
Reuters
Pence called on politicians earlier in the week to clarify the legislation amid an enormous backlash against the Hoosier state.
The controversial measure triggered a wave of boycotts and has been lambasted by community leaders and Hollywood stars, among others.
An Indiana pizzeria shut down after it provoked a furious backlash for refusing to cater to gay weddings, citing the new law.
The original text of the bill made no mention of gay or lesbian people, but prohibited state laws that "substantially burden" a person's ability to follow his or her religious beliefs.
As the revised Indiana bill made its way to Pence's desk, Arkansas Governor Asa Hutchinson signed into law a similarly revised measure.
He sent the original bill back to state lawmakers on Wednesday and asked them to make it more closely reflect a federal version that President Bill Clinton signed in 1993.
Twenty-one states have enacted religious freedom laws.