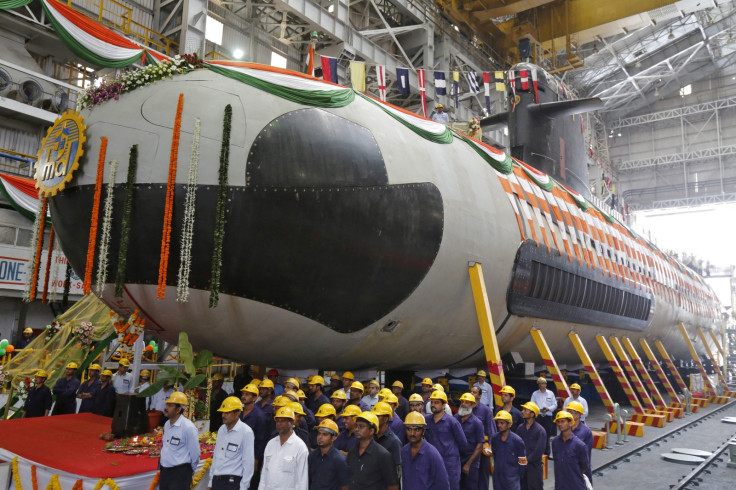 INS Arihant, India's first nuclear-powered submarine capable of launching ballistic missiles, did not sail for 10 months because someone left a hatch open, according to a report.
A hatch on the rear left side of the sub was left open but nobody noticed it till sea water reportedly flooded into the ship's propulsion chambers when it was docked at the harbour. This resulted in nearly a year's worth of repairs as seawater was pumped out and a lot of the pipes and other components were cut out and replaced.
The Indian Navy has chalked up this incident to "human error", according to a report by Indian daily The Hindu. The submarine is the most important platform within the country's nuclear triad covering land-air-sea modes.
The country's leadership took notice of the incident when India and China had a military stand-off at Doklam, notes the report
Luckily, the $2.9bn (£2.14bn) naval vessel, which is India's floating arsenal of nuclear weapons, is now back in action.
The Navy replaced all the pipes that were exposed to seawater as they could not be trusted to carry pressurised water to the nuclear reactor's coolant. Weak pipes could potentially harm not just the crew and the sub, but also the nuclear weapons it was built to carry. The vessel is powered by an 83-megawatt pressurised light-water reactor with enriched uranium, the report said.
The submarine was built as part of India's Advanced Technology Vessel project (ATV), launched in 2009. It was quietly put in service in August of 2016.
Although the vessel is based on the Russian Akula-1 class nuclear attack submarine, several modifications were carried out in India. The overall length of the submarine was increased to accommodate 12 K-15 short-range nuclear missiles or four K-4 intermediate-range nuclear missiles.
K-15 has a range of 434 miles and the K-4 can reach targets up to 2,174 miles, notes Popular Mechanics. This means all of Pakistan and parts of China, including Beijing are within reach of Arihant.
The Hindu report, however, mentions, that the project has had several hiccups from the start. There were reports of glitches in getting the reactor to go critical. Many issues have also been left unaddressed because of major differences between the Russian-supplied design and indigenous fabrication, the report said.
India has a "no first use" policy when it comes to nuclear weapons meaning they will never launch a strike unless they get hit by a nuclear bomb first. Also, India follows a strategy known as "Continuous At Sea Deterrence". It is done to ensure that they are never caught off guard in case of a nuclear strike and this involves having at least one nuclear weapon primed and ready to go at sea, at all times. Launching an attack from the submarine is supposed to be the most covert way to strike as the land and air-based launches are easier to detect.