At least 14 people were killed and several others injured when a train rammed into a packed minibus at a railway crossing in Indonesia's capital Jakarta. None of the passengers on the train were injured.
"So far we heard the number of fatalities has reached 14 people," a transport ministry spokesman said. Thirteen people travelling on the minibus died on the spot, while one died at the hospital, Tambora police chief Wirdhanto said. All the railway signals were functioning well when the crash occurred, he added.
According to Eva Chairunisa, a spokeswoman for train operator Kereta Commuter Line, the minibus driver ignored the train's warning signals and drove past a closed gate at the level crossing when it met with the accident. The train driver had followed all the necessary procedures, she said. "No one on the train was hurt in the accident but several bus passengers died," she said.
The minibus was dragged around 300 metres from the spot of the collision to a nearby platform, where the mangled remains of the bus rested. The train, carrying about 400 passengers in its eight coaches, was travelling to the town of Bogor. The accident occurred before 9am on 6 December.
A team of transport ministry officials and the National Transportation Safety Committee will conduct an investigation into the accident.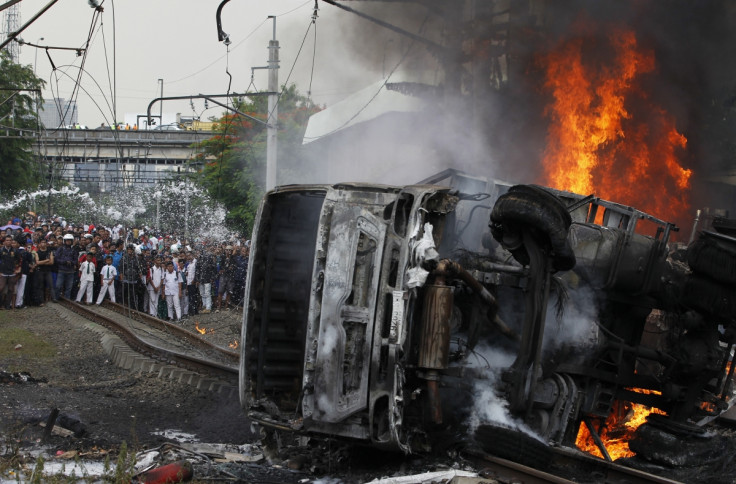 In December 2013, a passenger train crashed into a vehicle in south Jakarta causing parts of the train to catch fire. The truck was said to be carrying gasoline. In the accident, at least 10 people lost their lives, while 78 people were left injured. Among the killed were three employees of the train company.