An infamous burglar dubbed the "Wimbledon Prowler" is expected to kickstart his one-man crime spree as the light starts to fade this autumn, IBTimes UK can reveal.
Long-suffering residents in leafy south-west London have been told to brace themselves and secure their properties from one of Britain's most notorious and colourful thieves.
Detectives are so desperate to make an arrest they have told residents "nothing is too small to report", adding that they would "rather investigate a false report than miss something and have to investigate a burglary".
The notorious criminal has targeted the Wimbledon Village area – one of Britain's most affluent neighbourhoods – since 2006, carrying out more than 200 break-ins.
Stealing cash, jewellery and even entire safes from multi-million pound homes, victims have included tennis legend Boris Becker and former Bolton Wanderers footballer Nicolas Anelka.
His ill-gotten gains are estimated to have so far netted him more than £10m, prompting speculation he has continued his spree purely for the thrill of it.
Detectives on his trail for more than a decade thought they finally had their man in June of this year, arresting a 38-year-old suspect in Wimbledon. But he was later released without charge.
Now police have warned local residents to be on the lookout again – saying the Prowler could be about to return to the Wimbledon area.
A letter shared among residents and seen by IBTimes UK said the last known Prowler burglary had been in late May. But after a summer hiatus, officers say he may be starting "preparations" for an autumn spree as the nights become longer.
They have asked residents to contact the non-emergency 101 police number should they notice anything suspicious.
This includes "tampering with anything like CCTV, alarms, security lights and windows", the letter said. He has also been known to move ladders about the area, police added.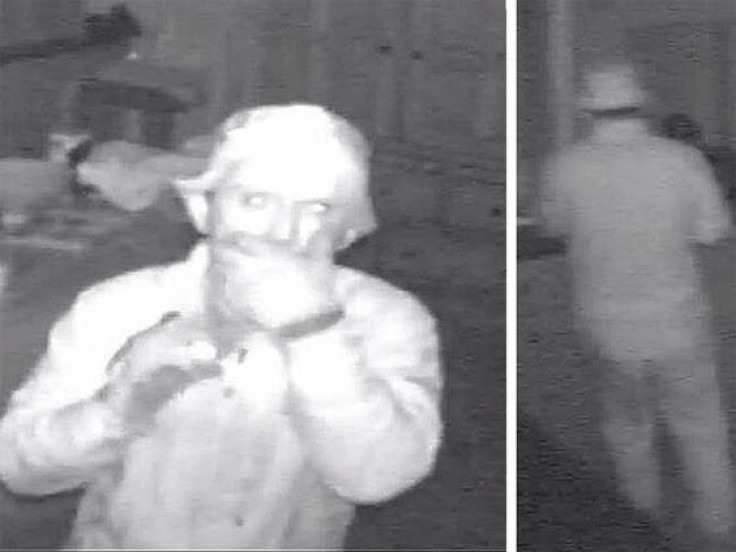 The Prowler has been spotted by homeowners dozens of times and caught on CCTV cameras.
A 2014 Crimewatch appeal showed him in the kitchen of a multi-million pound house, while footage released last year caught the moment he dropped a safe out of a victim's window before making off with it.
He is known to carry out his raids at night, often making his way to properties through homeowners' back gardens. He carefully stakes out his targets and even carries out dry-runs to test alarm systems and other security.
Last year, police became so frustrated with his criminal antics they planted 30 officers in residents' homes and sheds at night for two weeks in the hope of catching him in the act.
One householder said at the time: "We had a policeman in our spare room for a fortnight with his night-vision glasses and a Thermos of coffee."
Police believe the burglar's knowledge of the local area could mean he is a local resident. His ability to disarm and circumvent alarm systems – including by cutting wires and crushing security sensors – could also mean he works as a security engineer.