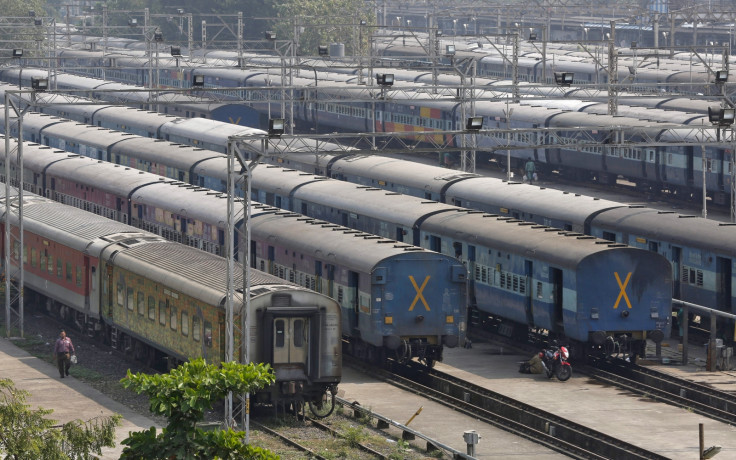 A video of a young man from India, performing a dangerous train stunt has left people on social media shocked and angry. The undated footage shows the man from the northern state of Jammu and Kashmir lying face down in the middle of two rail tracks waiting for a train to approach.
As the speeding engine approaches, he ducks his head down and allows the multi-carriage locomotive to race over his prone body.
(Disturbing content; viewer discretion advised.)
Once it passes by he rises up and shouts out in celebration to his friend who is filming the stunt.
The video was shared by the former chief minister of Jammu and Kashmir who expressed concern for these types of deadly antics.
"There is something drastically wrong with this sort of adventure seeking. I can't believe the stupidity of these young men," Omar Abdullah wrote on a Twitter post dated 23 January. Others who viewed the clip also pointed out that the boy was wearing phiran — a type of loose shirt that could be seen flapping under the train.
"What if it had got caught in something?! Silly boys think they're invincible," one person commented.
After the video went viral, the boy was arrested by local police and has reportedly apologised for his risky behaviour. "I feel ashamed and I wouldn't repeat it again. I want to say to the police to forgive me for my stupid stunt and free me from prison," he said, according to CNN News 18.
India has been witnessing a rise in cases of people trying out dangerous tricks around and on moving trains, many of which have led to fatalities. According to a 24 January report, a man from the south Indian state of Telangana was hit while trying to take a 'selfie' video of an approaching train.
Some new sites claim the man was killed on impact while others allege he was injured and is receiving treatment in a local hospital.
(Disturbing content; viewer discretion advised.)