Inmate mocked for having a penis-damaging 91-hour erection sues Pittsburg prison for $5m
Dustin Lance claims he could not get people to take his four-day erection seriously.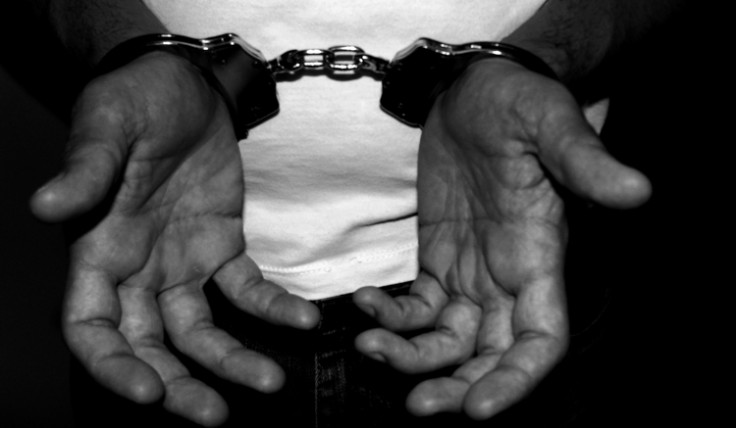 An Oklahoman prisoner was denied medical care and jeered by guards while suffering a 91-hour erection, according to a $5m (£3.8m) suit filed by his lawyers. Dustin Lance argued that he suffered "irreparable harm to his penis" after officers at the Pittsburg County jail ignored pleas for a doctor while he endured an erection that lasted just under four days.
Lance, 32, said the incident began on 15 December 2016 at the jail after he took a pill given to him by another inmate. Lance said he made jail staff aware the next day that he was suffering "unbearable pain" around his groin as a result of his condition.
But the petition alleges guards repeatedly mocked him and did not take his calls for medical treatment seriously until lunchtime on 19 December.
He was transported to McAlester Regional Hospital, where doctors said they were unable to treat him, recommending he immediately see a urologist, according to the suit.
But instead prison guards took Lance back to jail and formally released him on bail, according to the petition, reported Tulsa World.
The lawsuit cites a lengthy list of defendants - Pittsburg County Sheriff Chris Morris, the Pittsburg County Board of County Commissioners, three Pittsburg County deputies, a nurse, and ten other unidentified prison guards. The lawsuit alleges the defendants should have known a long-lasting erection was cause for concern.
The suit said: "Any person that watches television has almost certainly seen Viagra or Cialis advertisements which tell people to see a doctor for an erection lasting four or more hours. The plaintiff's erection lasted at a minimum of 91 hours."
Back from the dead
Sheriff Morris told local newspaper the McAlester News-Capital that he first heard about the incident when the suit was filed in September at Pittsburg County District Court. "If our inmates need medical care, we give it to them," Morris said.
County officials filed a motion seeking to dismiss the claim because the document twice refers Lance's death, although he is in fact alive. Jon Williford, the lawyer who filed the lawsuit, accepted his client was not dead and told Tulsa World the two references were due to a "scrivener's error".
Williford said he would amend the lawsuit, removing references to Lance's death, and resubmit his client's claim. The Oklahoman was originally charged with burglary and possession of controlled dangerous substances.
Court records indicate that a judge did order Lance to be released from jail on bail "due to medical issues". Prosecutors later downgraded his felony charges to a misdemeanor charge of breaking and entering a dwelling without permission. The criminal case is pending at Pittsburg County District Court.