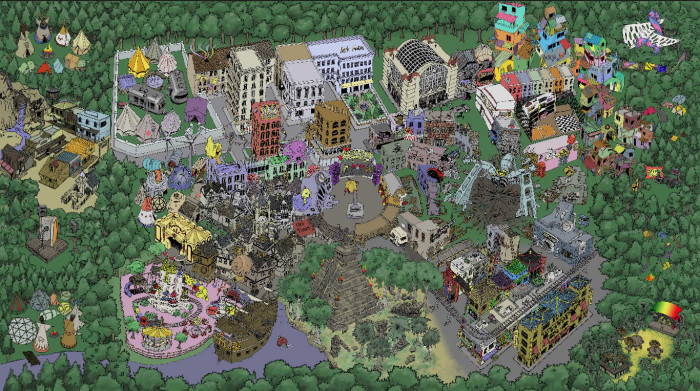 31-year-old Lisa Williamson, who died at BoomTown Fair music festival at the weekend, died as a result of hanging, an inquest has heard.
Full-time mother Ms Williamson, who was born in Swansea but lived in Bromyard, Herefordshire, was attending the four-day festival with her husband Darren, who she met in 2006. They married in 2010. Ms Williamson completed a beauty therapy course at Hereford College of Technology in 2012.
Ms Williamson was discovered unconscious in a festival cubicle shortly before 2pm on 9th August. Medical staff tried to revive her and she was taken to Royal Hampshire County Hospital in Winchester where she died.
Confirming an inquest opened this morning, a spokesman for the Central Hampshire Coroner said further investigations would take place and a full inquest will take place on 7th October.
38,000 people are believed to have been at the music festival, at Matterley Estate in Hampshire, which as well as an eclectic line-up including Jimmy Cliff, the Alabama 3 and New Model Army featured art, crafts and children's activities.
A spokesman for the BoomTown Fair said: "BoomTown Fair would like to express out sincerest condolences to the family of the young woman who was found unconscious on site but despite the efforts of all our staff involved she was later pronounced dead shortly after arriving at hospital. Our thoughts are with all her loved ones at this tragic time, and the festival is doing all it can to assist those involved."
The 2013 BoomTown Fair was also hit by tragedy when 18-year-old Ellie Rowe from Glastonbury in Somerset died as a result of taking the horse tranquiliser ketamine. Her father Anthony Rowe said of her death: "She was very responsible, it's an absolute tragedy, it was one act of stupidity and that can destroy a family."