The first official trailer of Insurgent has left fans in awe as they finally get the opportunity to watch their favourite characters Tris and Four in action again.
What is ironic in the trailer is a mystery box, which is shown at the beginning and hints at some plot changes in the movie.
The trailer showcases a high-tech box encrypted with logos of all the factions. Jeanine, the leader of Erudite, shows special interest in the mystery box and describes the light flickering box as: "The future our people deserve".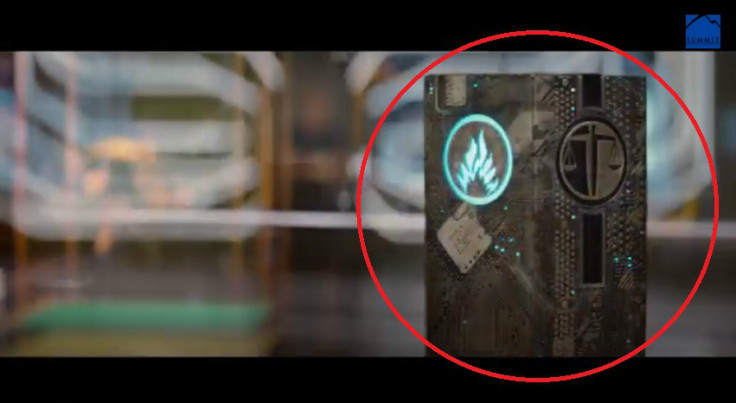 Tris (Shailene Woodley) is confused as are the rest of her people and she asks her brother [Ansel Elgort], "What does Jeanine think is in that box Caleb?"
"I don't know," Caleb replies and adds, "But she's testing Divergents, searching for the one that can open it."
The science fiction movie is based on a novel written by Veronica Roth and is set on the futuristic dystopian Chicago, where the society is divided into five factions.
A "divergent" is people who has attributes of all the five factions and can't be characterised in one faction and as fans know that Beatrice is a divergent; she will be hunted by the cruel Jeanine in order to open the box and its secrets for the future of the society.
The tricky situation will lead to Tris and Four escape from Jeanine, who is nurturing her ambitions of becoming the leader of the society.
Entertainment Wise suspects that director Robert Schwentke has added a whole new plot to the second chapter of the blockbuster franchise as the mystery box has no mention in the novel.
The trailer suggests that divergents are being tested with snake like wires and Tris is becoming the victim of Jeanine's devious intentions.