Earlier reports have suggested Apple's next-gen Macs were to be powered by Intel's Ivy Bridge Processors. However, precisely which processors are to find their way to the Macs is not yet known.
A benchmark test conducted and published by Geekbench shows the latest version of Apple's MacOS X Lion - version 10.7.3, which was release at the start of March - performing with the 3.5GHz quad-core i7-3770K Ivy Bridge. This is reputedly one of Intel's most powerful Ivy Bridge chips for desktops, according to a report by 9to5Mac.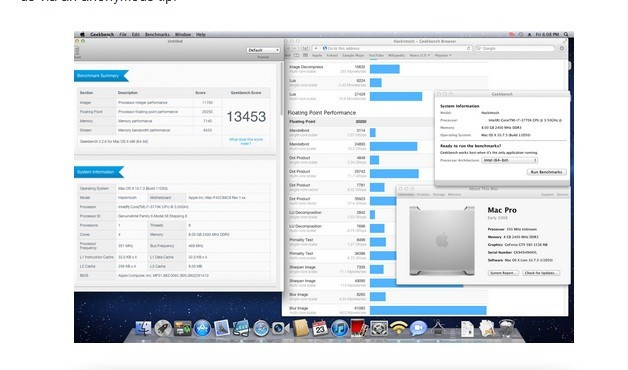 Furthermore, the test also provides the first glimpse of Intel's HD Graphics 4000, which claim to be 55 percent faster than the 3000 series graphics which are integrated on the current gen of Intel porcessors, known as Sandy Bridge, which were released last year.
The "Hackintosh" benchmarks, which do not represent any real Apple products, earned a total score of 13,453 (led by the score of 20,250 for its processor floating point performance). The test gauged a quad-core processor with 8GB of 2400MHz DDR3 RAM.
The new Ivy Bridge MacBooks are expected to debut in the coming months, starting with new 13in and 15in MacBook Pros rumoured to be in production. Moreover Intel's new processors will be compatible with 4K resolution displays, adding fuel to the rumour that Apple is planning on building high-resolution Retina Displays into it next-gen MacBooks.