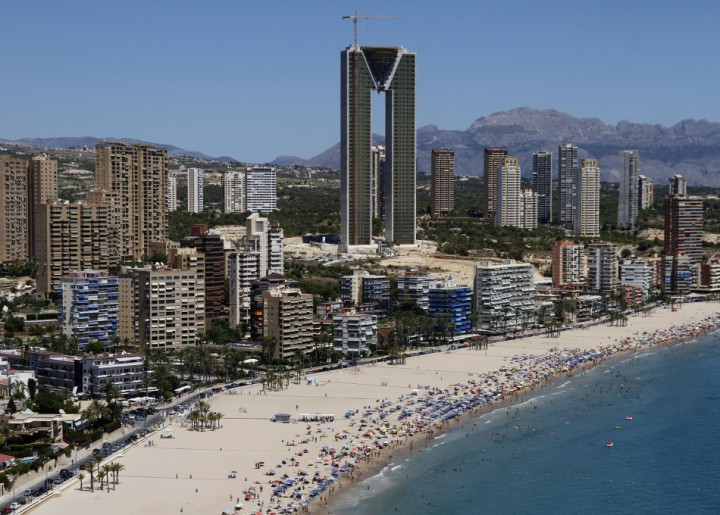 A 47-storey residential apartment undergoing construction in Spain has a basic flaw – the building does not have elevators for all the floors.
A major blunder in the architectural design of InTempo skyscraper towers in the Spanish eastern coastal village of Benidorm near Alicante has allegedly left the building with lifts for the first 20 floors only. The remaining 27 floors are without elevators.
At 200 metres (650 ft) high, the InTempo apartment is expected to be Europe's tallest residential building when finished, according to the project's official website.
InTempo was dreamed up in the decade-long building boom that saw new structures leap up across Spain in the late Nineties and early Noughties.
It was due to open in 2009, but now joins a series of white elephants that have been caused by the country's deep recession.
The flaw in the construction has also affected the construction firm's revenues as its 92 million Euro financial credit was taken over in December last year by Spain's Asset Management Company of the Bank Restructuring, also known as Sareb or the bad bank, according to the local media.
Furore over the Benidorm towers has grown in recent weeks, after the team of architects left. El Pais was given access to documents which revealed the extent of the catastrophes that have beset the tourist town's biggest project.
"Intempo has 94% of its structure completed and 35% of the homes sold. The end date is currently set in December 2013. The project is burdened by allegations of fraud, liens and claims from customers and suppliers," Spanish newspaper El Pais reports.
Scorll down to view the photos of the unfinished InTempo skyscraper in Spain.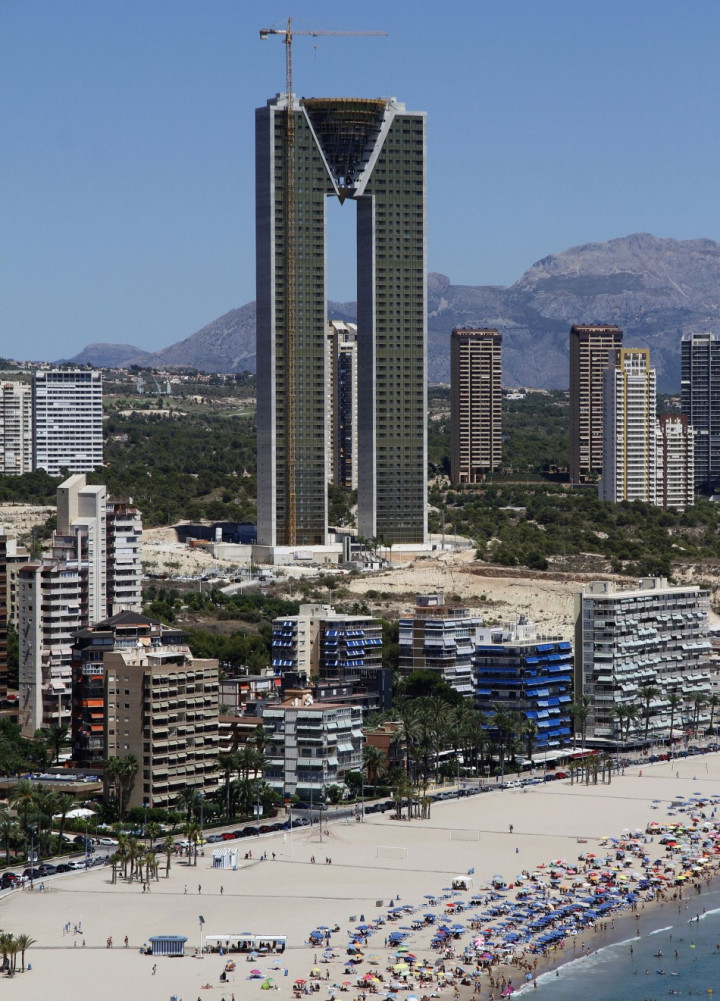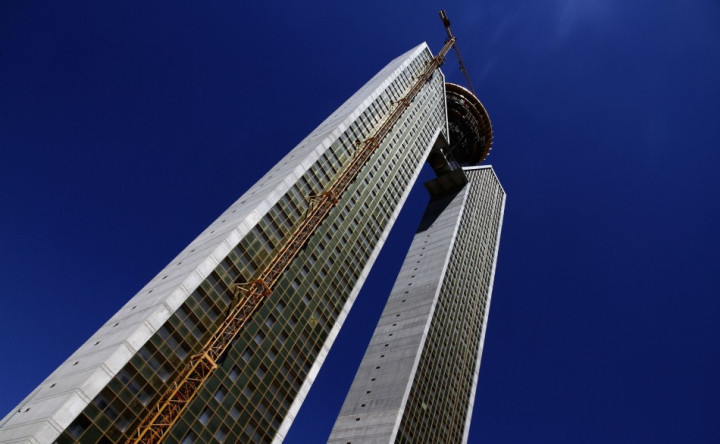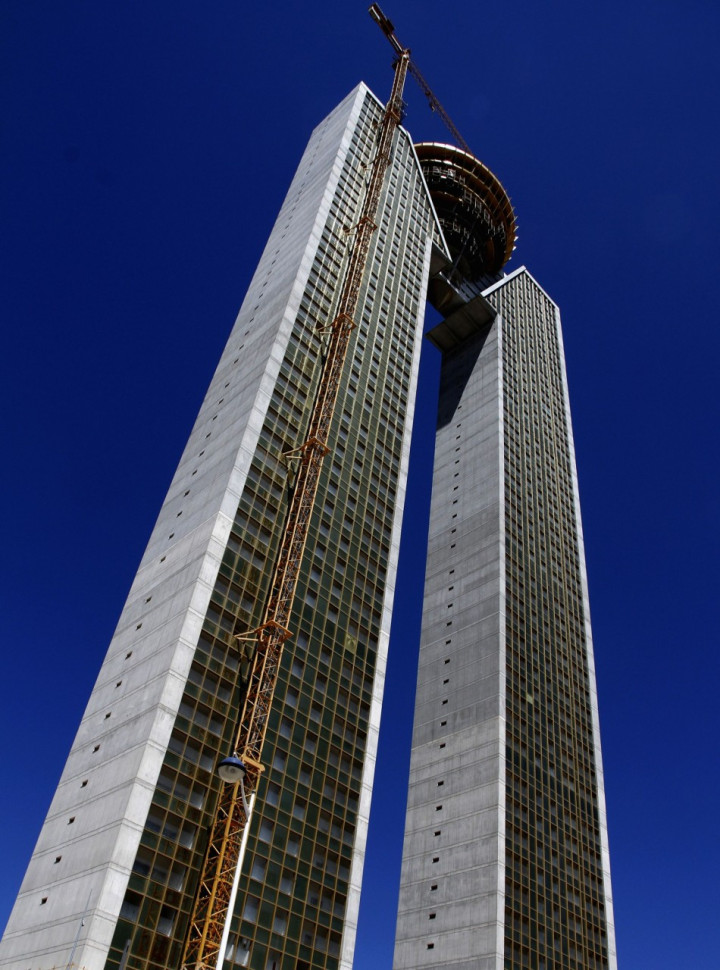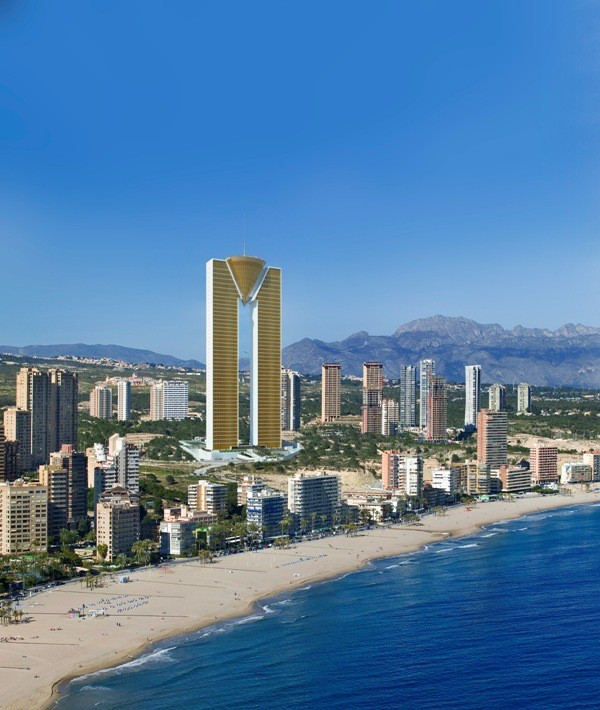 Also Read: Perseid 2013 at Peak: First Pictures of Meteor Showers Surfaced [PHOTOS]