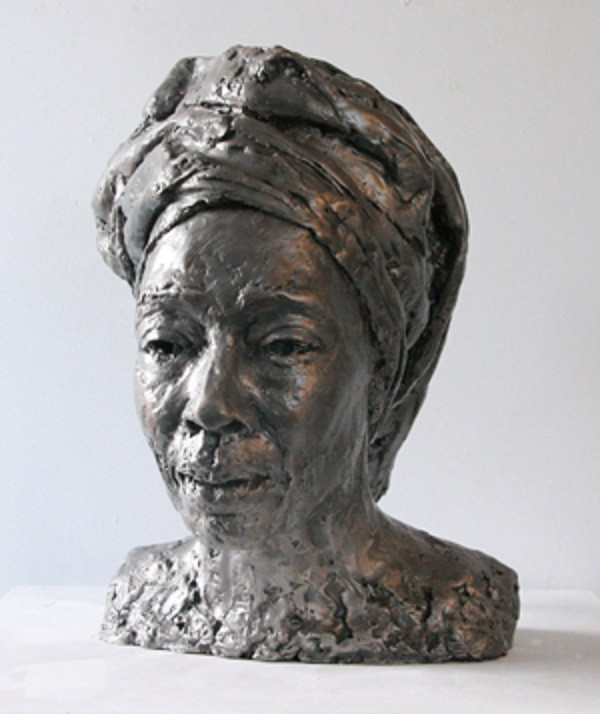 A sculpture of peace activist Dr Erinma Bell made entirely from melted down guns will go on display this evening (March 8) in Manchester to coincide with International Women's Day. The 50kg bust of Bell celebrates her role in the fight against gun crime in the Moss Side area of Manchester and will be unveiled by Greater Manchester Police and Crime Commissioner Tony Lloyd at Manchester Cathedral.
Bell is listed as one of the 250 most influential people in Greater Manchester because of her work in the 'Guns to Goods' campaign, a project which recycles firearms seized by police into works of art.
In 2007/08, gun crime in Greater Manchester reached 146 shootings alone, many of which occurred in the Moss Side and Longsight areas of southern Manchester.
Manchester-based artist Karen Lyons, who produced the sculpture, said: "I wanted to use my sculpture to honour the great work that women do. Erinma is an important example of the diverse and distinct voices of women in the city. We wanted to unveil the sculpture on International Women's Day 2016 as the theme is 'Women's Voices – Changing Manchester', and is a celebration of the enormous roles that women play. This seems like an incredibly fitting tribute to that theme."
Greater Manchester Mayor and Police and Crime Commissioner Tony Lloyd said: "It is totally appropriate to unveil this sculpture today (8 March), on International Women's Day. Erinma is an inspiration to local people, showing what can be achieved when communities take a stand and work together with police and other agencies to make our neighbourhoods safer and stronger.
"I've seen the devastation gun crime leaves in its wake – it has no place on our streets. Today we celebrate how far we have come in taking firearms off our streets and how, thanks to the people of Moss Side and South Manchester, and people like Erinma, we are building a safer future for our children. This is an achievement we should remember, not just today, but every day."
Chief Constable Ian Hopkins said: "The number of firearm-related incidents remains incredibly low in comparison to its peak in 2007/2008, and the public should be reassured that we are working hard every day to deter and dismantle this selfish and reckless criminal behaviour. We can't do it alone however, which is why inspiring individuals such as Erinma are so crucial to supporting our communities, reducing gun crime and saving lives.
"The sculpture is symbolic, showing items that were once used in such a destructive way transformed into a representation of those who have fought to safeguard our future, one free from gun crime and violence."
The sculpture will be on display at Manchester Cathedral until May before being exhibited at the Peoples' History Museum and the University of Salford's MediaCityUK campus later in the year.