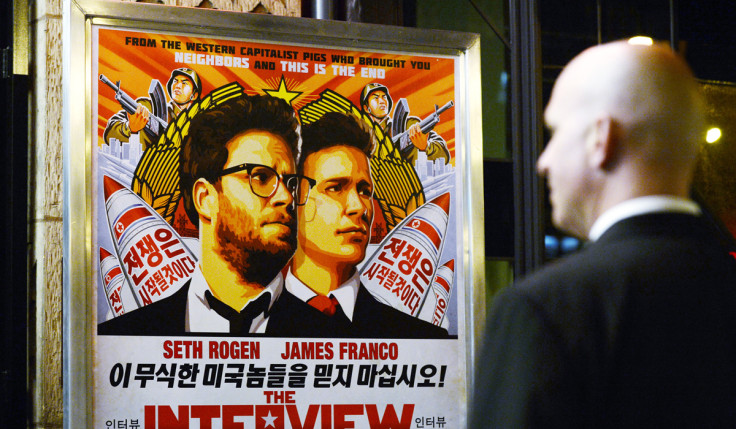 A group of art house cinemas has announced it will show The Interview, the film at the centre of a global diplomatic firestorm after it was pulled by Sony when the studio came under attack from North Korean-linked hackers.
The Art House Convergence, a US coalition of independent cinemas, petitioned Sony to allow it to show the controversial caper, in which Seth Rogen and James Franco star as journalists roped into a plot to assassinate North Korean leader Kim Jong-un.
"Circumstance has propelled The Interview into a spotlight on values, both societal and artistic, and in honour of our support, we want to offer our help in a way that honours our long tradition of defending creative expression," wrote the organisation's director Russ Collins in an open letter to Sony.
US congressman Brad Sherman has argued that the film should be shown on Capitol Hill.
"We have a responsibility to stand up against these attempts at intimidation. Screening The Interview will demonstrate the US Congress's support of the freedom of speech. This is about our right to live without fear, and knowing that our values will not be compromised by the idle threats of a despotic regime," he wrote to Sony.
Sony came under fire last week for caving in to North Korean intimidation after three major US theatre chains refused to screen the film and Sony cancelled its release, with US President Barack Obama branding the decision "a mistake".