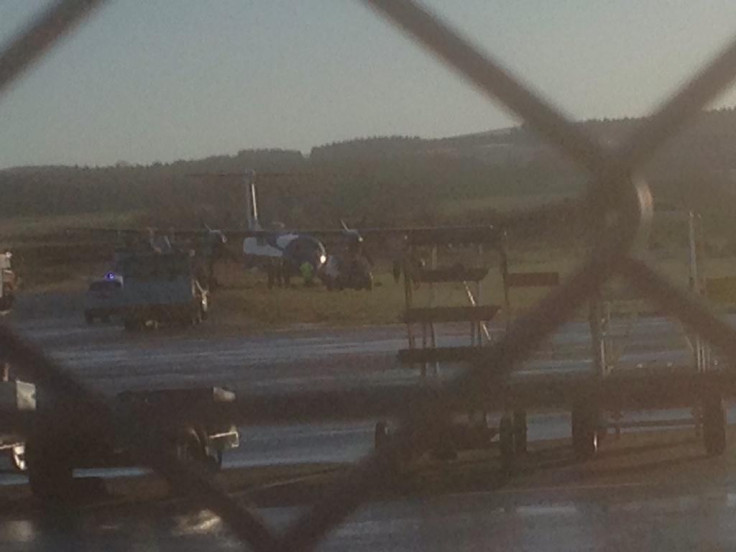 A Flybe plane skidded off the runway at Inverness Airport after overnight temperatures in Scotland plunged to lows of -12C.
Flight BE202, which departed Manchester Airport and was carrying 47 passengers, landed at 10.20am (19 January), according to Flightradar24 before leaving the runway and ending up on grass.
No one was injured in the accident and passengers and crew were able to leave the DHC-8-400 plane.
Inverness Airport remains closed following the incident and flights from the airport could be cancelled.
An Inverness Airport spokeswoman confirmed a plane had left the runway, while a Flybe spokesperson said: "Flybe can confirm that, when taxiing at low speed at the end of the runway having landed safely at Inverness Airport this morning, the wheels of the Q400 aircraft skidded on the surface of the airfield causing it to slide onto the grass.
"The 47 passengers and four crew were unharmed and exited the aircraft by the stairs for bus transfer to the terminal where they collected their luggage as normal.
"The safety of its passengers and crew is the airline's number one priority and Flybe regrets any inconvenience experienced as a result of this incident."