Pod2g is back in action, unearthing exploits for the iPhone 4S, the iPad 2 and the new iPad to help untethered jailbreaks for the iOS 5.1. The veteran hacker has once again joined hands with the Chronic and iPhone Dev teams (they of the iPhone 4S iOS 5.0.1 jailbreak fame). The hacker has posted status updates on the iOS 5.1 untethered jailbreak for A5 and A5X devices on his Twitter page.

Pod2g and his dream team of hackers are busy working on the final touches before the jailbreak becomes available to the public.
"News: we have all exploits required to do a new jailbreak. I'm working on bypassing ASLR at bootup," tweeted Pod2g.
Untethered iOS 5.1 Jailbreak Progress
Watch the Intriguing Video Below to Get a Glimpse of the New Exploits Unearthed by Pod2g and His Dream Team:
Until now, users could jailbreak the iPhone 4S and iPad 2 if they were running on iOS 5.0.1, but the introduction of iOS 5.1 removed the ability to jailbreak. Those who updated to iOS 5.1 or purchased a new iPhone 4S hit an impasse; they could not downgrade or jailbreak their devices. In fact, we have yet to see a jailbreak for the new iPad (running iOS 5.1) while other iDevices running iOS 5.1 await an untethered jailbreak.
What is Missing in the Puzzle?
Although hackers have unearthed all potential exploits for both A5 and A5X devices, they still needed a final missing piece in the puzzle to release the iPhone 4S / iPad 2/ new iPad jailbreaks. The Address Space Layout Randomisation (ASLR) is the crux of the puzzle - this is Apple's way of preventing exploits from taking control of the iOS system. Apparently, Pod2g is busy working on bypassing the ASLR at bootup and the solution might be just around the corner, according to RedmondPie.
What Did Apple Do to Try Hampering Jailbreak Attempts?
The ASLR security check was first introduced by Apple for iOS 4.3, as new boot checks became an integral part of the iOS in an attempt to bring enhanced security to the operating system. Thus, Apple's intention of hampering jailbreak attempts is pretty clear. Nevertheless, hacker Charlie Miller eventually broke ASLR at Pwn2Own, proving yet again that Apple's attempts at securing its mobile operating system is futile and jailbreaks will eventually take over the iOS, reports RedmondPie.
Status Update and Release Date for the iOS 5.1 Untethered Jailbreak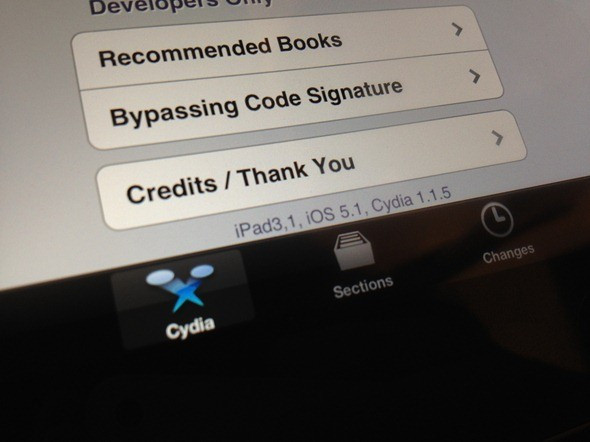 As of now, there is no confirmed time or estimated date of arrival for the iOS 5.1 untethered jailbreak. Although Pod2g's announcement sounds very exciting and encouraging for the mass community of jailbreakers, it does not give us a strong reason to expect a release anytime now. The team has a lot of work to do in order to create an updated version of Corona, RedSn0w or Absinthe to jailbreak A5 and A5X devices.

Hacker chpwn warns the jailbreak community of users that compiling these exploits into a publicly releasable version for iPhone 4S, iPad 2 and iPad third generation will take a long time.
"Remember: just because all the exploits are found doesn't mean that a jailbreak exists - it's likely months away from first working at all," tweets chpwn on his Twitter home page.
While the owners of new A5 and A5X devices such as iPhone 4S, iPad 2, and the new iPad will have to wait for the new tool to be made available, those of you who have A4 devices and below (iPhone 4, iPhone 3GS, etc) can use Redsn0w posted here or Sn0wbreeze posted here for tethered jailbreak on 5.1.
MUST READ: iOS 5.1 Untethered Jailbreak: Pod2g Successfully Jailbreaks iPhone 4 Untethered
MUST READ: iOS 5.1 Jailbreak: Dev Team's Redsn0w 0.9.10b8b Update Fixes Minor Bugs