New details on release timeframe of an untetherd jailbreak for A5+ devices running iOS 6.1.3 and 6.1.4 have emerged.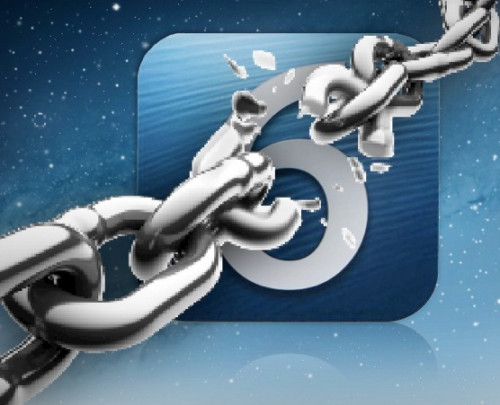 Well known iOS hacker, iH8sn0w, have confirmed an ETA (estimated time of arrival) for the iOS 6.1.3/6.1.4 untethered jailbreak with a tweet that reads: "Marry Christmas everyone. We're still finishing the A5+ tool to jb 6.1.3/6.1.4. We can't push a buggy release forcing users to restore."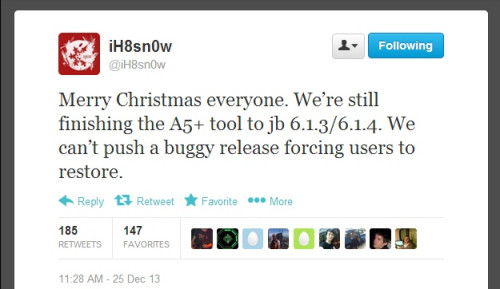 iH8sn0w did not mention any particular time but tweeted saying the jailbreak is coming in this week itself. "With that being said, we're spending time with our families today. A release should still be within this week though."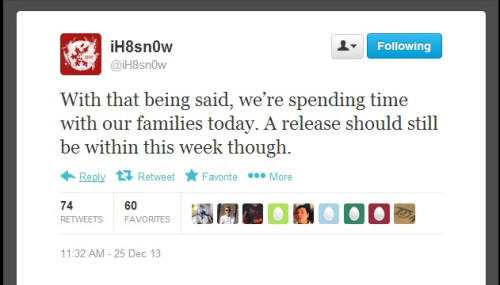 This information, hopefully, brings excitement for those users who have been waiting for a long time for the iOS 6.1.3/6.1.4 untethered jailbreak, which is expected this week, notes iClarified.
Earlier this week, iH8sn0w released an untethered Cydia package for iPhone 3GS, iPhone 4 and iPod touch 4G running iOS 6.1.3 and 6.1.5. Along with the release iH8sn0w noted: "Our next priority is getting an A5+ jailbreak for iOS 6.1.3/6.1.4 out. As I stated on Twitter, we expect it should be out by Christmas day. So if you don't feel like upgrading to iOS 7 and prefer 6.1.3/6.1.4, sit tight for a bit."
Just before iH8sn0w could announce the untethered Cydia for iOS 6.1.3 and 6.1.5, the evad3rs team surprised the jailbreak community by releasing evasi0n7, an untethered jailbreak compatible with all iPhone, iPad, iPad mini and iPod touch models running iOS 7 through iOS 7.0.4. The evasi0n7 is available for both Mac and Windows.