Apple's Worldwide Developer Conference 2012 saw the first ever MacBook with a Retina display, a release date and price for OS X Mountain Lion and the unveiling of iOS 6.
Next Generation MacBook Pro with Retina Display launched
MacBook Air and Pros updated with Ivy Bridge, USB 3.0 and faster memory
iOS 6 launched with more Facebook, more Siri, less Google Maps
Os X Mountain Lion Coming in July, costing $19.99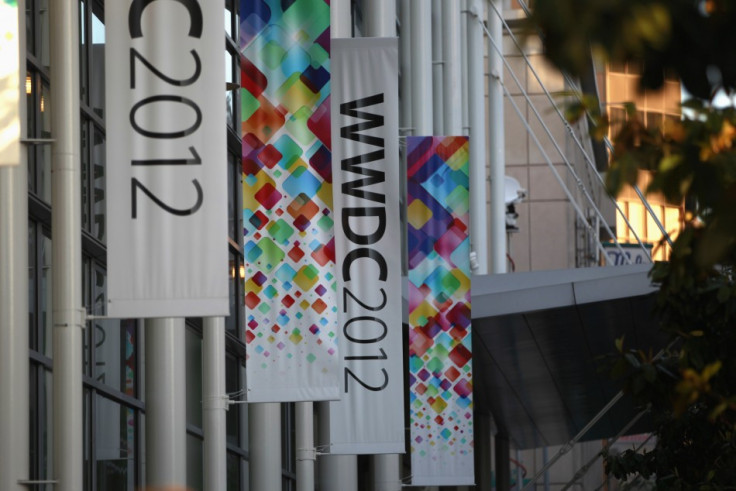 Tim Cook and his cabal of Apple executives took were on stage in the Moscone Center for two hours last night during the WWDC keynote announcing a lot of new hardware and software, so we have decided to round up everything they announced in one easy-to-digest piece.
While the wow factor was undoubtedly provided by the Retina Display MacBook Pro, there was also updates to the existing line of MacBook Pros and MacBooks Airs, as well as a price drop for the latter.
While there was no upgrade to the iMac range, there was an update to the pro-level Mac Pro desktop machines, the first since July 2010.
In terms of software there was the unveiling of iOS 6 with a huge number of new features, including deep Facebook integration, more Siri functionality and of course, the dumping of Google Maps in favour of Apple's own mapping solution.
We also got a price, release date and some more features for Apple's new desktop software, OS X Mountain Lion, which we have already reviewed, having had access to a developer code since February.
While the presentation was lacking a certain "One more thing...." moment, most Apple fans and interested onlookers will be happy with all the new hardware and software on offer, even if most of it was already well documented ahead of schedule.
WWDC 2012: Next generation MacBook Pro with Retina Display
- Thinner, lighter, faster, sharper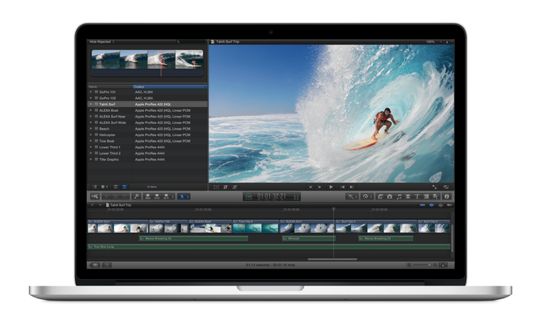 Apple's MacBook Pro has been a staple of design and publishing professionals for many years, providing a combination of power and beauty, but Apple has upped the game once more with the release of the Next Generation MacBook Pro with a Retina Display.
The 15.4in screen has a resolution of 2,8880 x 1,800 pixels, meaning it has a huge pixel density of 220ppi. No other Ultrabook comes even close to providing this kind of detail on a screen this size. Most Ultrabooks like the Dell XPS 13 offering a 13.3in screen with a resolution of 1,600 x 900 pixels.
Apple claim the Retina Display on the new MBP will mean users will be unable to see individual pixels with the naked eye and initial impressions seem to back this up. To complement the higher resolution screen, Apple has also updated OS X to take advantage and third party apps such as Final Cut Pro have also been updated.
But the innovation doesn't stop with the screen, the new MBP has also been slimmed down to just a shade over 18mm, which is the same as the MacBook Air's thickest point and is on a par with most Ultrabooks.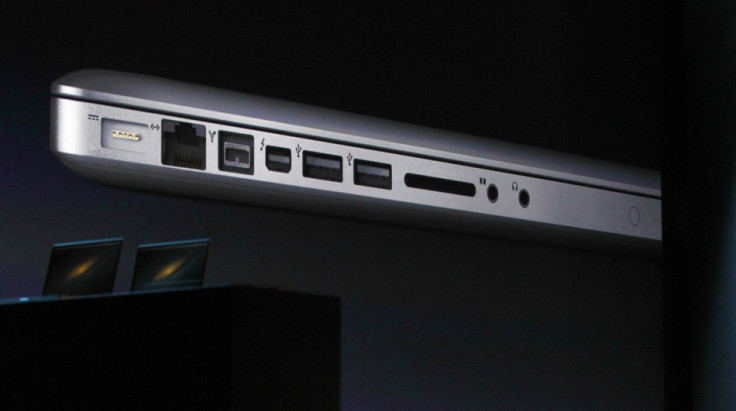 While the new laptop does weight just over 2kg, considering the size and screen technology included, most people won't be too worried about the extra weight compared to most Ultrabooks.
You will also get the latest quad-core Ivy Bridge processors, up to 16GB of RAM and up to a huge 768GB of flash storage. There is also the latest GeForce 650M graphics from Nvidia, 2x USB 3.0 ports, SDXC slot, HDMI port, as well as a Thunderbolt port.
Of course all this technology comes at a price with the entry level model costing £1,799 giving you 8GB of RAM, 256GB SSD and a 2.3GHz quad-core Core i7 processor. This rises to over £3,000 if you go for 16GB of RAM, 768GB SSD and 2.7GHz Core i7.
Apple's worldwide marketing head, Phil Schiller, called the new MBP: "the most beautiful computer we have ever made" and "a breakthrough in engineering" and on first impressions we would find it hard to disagree with him.
WWDC 2012: MacBook Pro and MacBook Air Updates
- Faster, USB 3.0 and price drops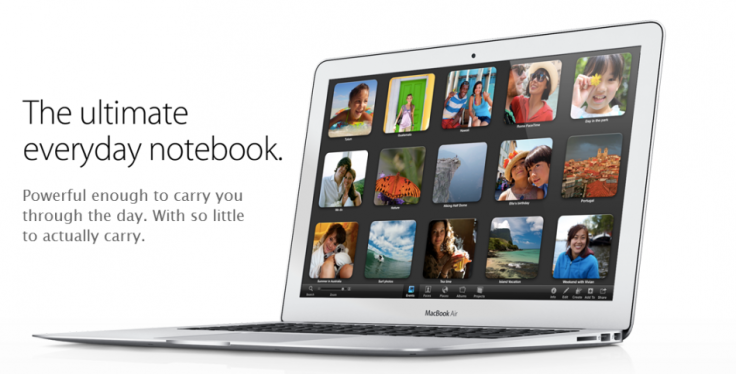 Ahead of WWDC 2012, there were rumours circulating that Apple was planning on putting Retina Displays on all its laptops, as well as its iMacs, but on reflection this would have priced Apple out of the laptop market for most people, leaving the door open for Ultrabook manufacturers to scoop up disgruntled users.
Instead Apple has given the MacBook Air and Pro line-ups a refresh adding the latest third-generation Intel Core processors, codenamed Ivy Bridge, as well as adding USB 3.0 ports to all models.
The MacBook Airs retain the same look and feel as the 2011 models and remain at the11in and 13in sizes, with no sign of the rumoured 15in Air - though some would argue the MacBook Pro with Retina Display fills this gap.
The Airs now come with a choice of Core i5 Core i7 dual-core processors running from 2.5GHz to 2.9GHz which can be paired with between 4GB and 8GB of RAM. The upgrade to the minimum level of RAM here is a major step forward.
This can be paired with between 128GB and up to 512GB of flash storage and Apple has improved the FaceTime webcam to produce 720p video. The new Airs come with two USB ports which support USB 2.0 and 3.0, a great space-saving trick from Apple.
The Thunderbolt port from the previous generation is still present as is the SD card slot. Laptops released between now and the July release date of OS X Mountain Lion will be eligible for a free upgrade when it is available.
And despite all the updates, Apple has dropped the price of the Airs with the entry level 11in model now starting at £849.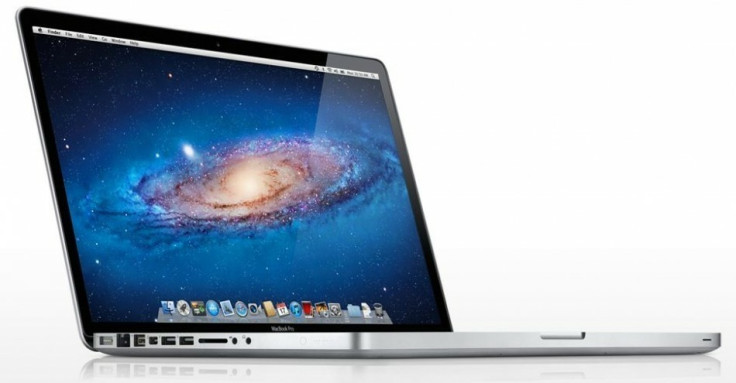 While most of the attention last night was focused on the new MBP and its Retina Display, Apple also updated the 13in and 15in MacBook Pros (MBP) range, removing the slot-loading DVD/Blu-ray drive, while quietly killing the 17in MacBook Pro in the process.
The only reason we can think of for this is that the laptop market seems to be focusing on smaller screen sizes and we would bet that the 17in MBP was not selling that well, as Apple is unlikely to kill off a product selling well.
The MBP upgrade is very much along the lines of the Air update, with the addition of Ivy Bridge processors going from 2.5GHz dual-core Core i5 processors to 2.7GHz quad-core Core i7 processors.
There is up to 8GB of RAM on offer, up to 512GB SSD storage, or up to 1TB of hard drive storage. Like their Retina Display sibling, the new MBP range will get the latest GeForce graphics from Nvidia and will also feature two of the dual-support USB ports.
Apple has retained 2011's pricing for the new MBPs with the entry level 13in model starting at £999 going all the way up to £2,759 for the 15in model with the fastest processor and 512GB SSD.
WWDC: iOS 6
- More Facebook, More Siri, Less Google Maps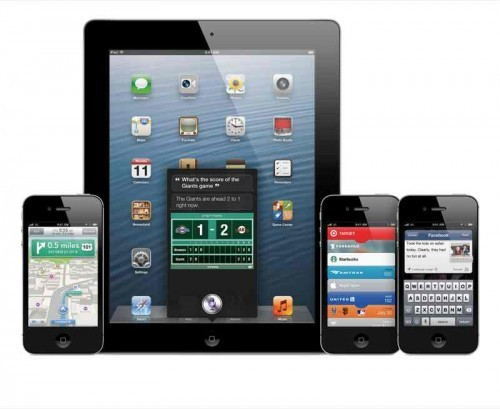 Apple has come as close as it is ever going to, to telling us when it will launch the next iPhone. Last night at WWDC 2012 it revealed iOS 6 with the Beta version available to developers from today and the public version available in the Fall - or the autumn to you and me.
And it is almost certain that the public release of iOS 6 will be combined with the release of the iPhone 5, or whatever Apple to decides to call the new iPhone.
Like iOS 5 before it, iOS 6 is a major update to the mobile operating system, adding in a slew of new features as well as updates to existing ones. Siri, the voice-activated personal assistant debuted with the iPhone 4S, has been updated, with Apple teaming up with OpenTable and Rotten Tomatoes for better restaurant and movie reviews.
Siri is now available on the new iPad as well as the iPhone 4S, and five new languages have been added: Spanish, Italian, Korean, Mandarin and Cantonese. It has been optimised for use in 15 countries and has also been integrated with the new mapping solution from Apple.
Apple has, as had been expected, ditched Google Maps in favour of a home-grown solution following its purchase of 3D mapping company C3 Technologies last year. The new map app will allow for turn-by-turn navigation, 3D 'flyovers' of major cities and of course you can use the app with Siri.
The next major update to iOS 6 is the deep, baked-in Facebook integration which will see you signing into Facebook from settings, share from apps like Photos or Safari, share your locations from Maps, your latest scores from Game Center and it is also integrated with Notification Center - as is Twitter.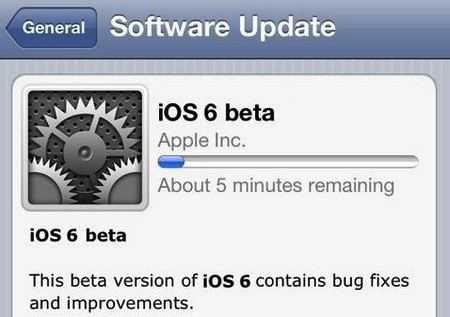 One of the biggest new features however is the integration with iTunes and the App Store which will let you 'Like' an app, song or film which will then appear on your newsfeed on Facebook, making app, music and video discovery much more social.
Apple has also updated the phone app to let you directly send a message when declining a call, or set a reminder to call the person back later. The new Do Not Disturb feature will let you sleep without being interrupted by calls or messages, though you can set it to let through specific calls.
Apple also announced a new native iOS app, called Passbook, which will store your virtual tickets, loyalty cards and boarding passes, and will be updated automatically and let you known when you are near your favourite coffee house or if your flight has been delayed.
iOS 6 will be available for the iPhone 3GS and newer, as well as the second and third generation iPads and the fourth generation iPod touch. Some features won't work on all devices however, such as turn-by-turn navigation and the new Siri features.
WWDC 2012: OS X Mountain Lion
- Coming next month costing $19.99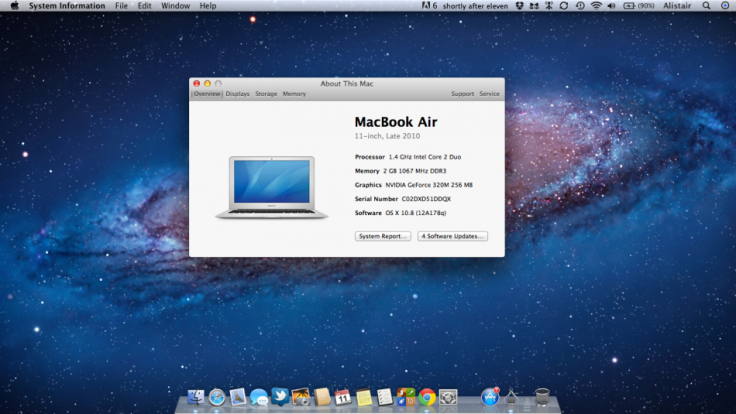 It was back in February when Apple first launched OS X 10.8, the latest version of its desktop operating system. We've had access to the developer preview since then and our full review can be found here.
At WWDC 2012, Apple announced that the full version would be available from next month (July) and would cost $19.99 in the US, as an upgrade, with local pricing being announced closer to release date.
To be able to upgrade, Mountain Lion requires Lion or Snow Leopard (OS X v10.6.8 or later), 2GB of memory and 8GB of available space. A complete list of compatible devices can be found on Apple's website.
We have already seen features like Messages, Notification Center, system-wide dictation support (even in Miscorosft Word), new Reminders and Notes apps as well as deep iCloud integration.
A number of the new features were shown off on stage last night, including AirPlay Mirroring, which lets you send an up-to-1080p secure stream of what's on your Mac to an HDTV using Apple TV, or send audio to a receiver or speakers that use AirPlay.
An updated version of Safari was also shown off, which included iCloud Tabs which present your open tabs across your devices, and a new Tab View to quickly swipe through them. Safari will also have a unified smart search field, similar to the one current to be found in Chrome.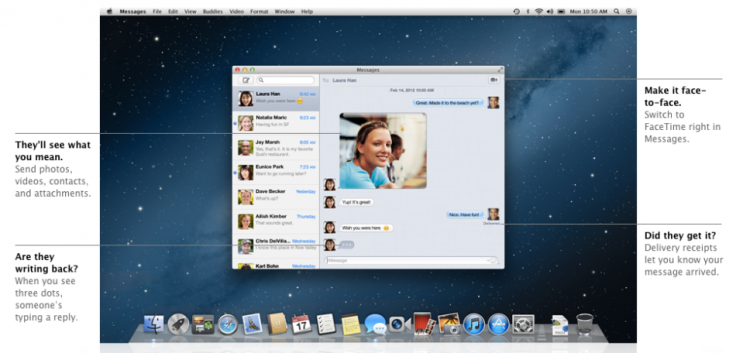 Apple is also planning to copy iOS 6 and integrate Facebook within OS X but this won't happen until later in the year, probably November, and will come as a software update. When it does arrive you will be able to post photos, links and comments with locations right from your apps.
Once you've signed in, your Facebook friends will appear in Contacts with their profile photos and Facebook notifications work with Notification Center, and you can even update your Facebook status from within Notification Center.
Must Read:
OS X 10.8 Mountain Lion Review
WWDC 2012: Next Generation MacBook Pro with Retina Display Announced
WWDC 2012: MacBook Pro and Air Lpatops Updated
WWDC 2012: Apple Announce iOS 6
WWDC 2012: How to install iOS 6 Beta