Apple has just rolled out its fourth beta iteration of iOS 7.1 with build number 11D5134c to developers via iOS Developer Program. iOS 7.1 beta 4 is available as 112MB download file via OTA update, which is a follow-up release to iOS 7.1 beta 3 that was seeded just a couple of weeks ago.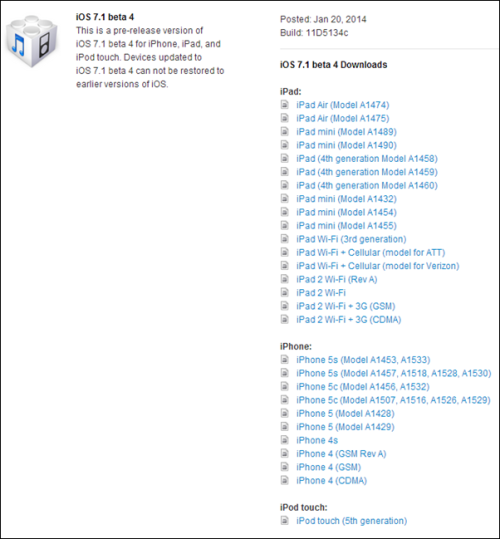 The new update is also available as Apple TV software beta 4 and Xcode 5.1 beta 4. It brings a handful of bug-fixes and performance improvements over its previous release, iOS 7.1 beta 3.
Some of the noteworthy feature enhancements and bug-fixes ported into this iOS 7.1 beta release are listed below:
Earlier, an inherent bug with Shift key on iOS virtual keyboard resulted in its malfunction, making the key appear to be OFF when it was ON and vice-versa. Fortunately, this bug has now been fixed with the white keyboard in iOS 7.1 beta 4.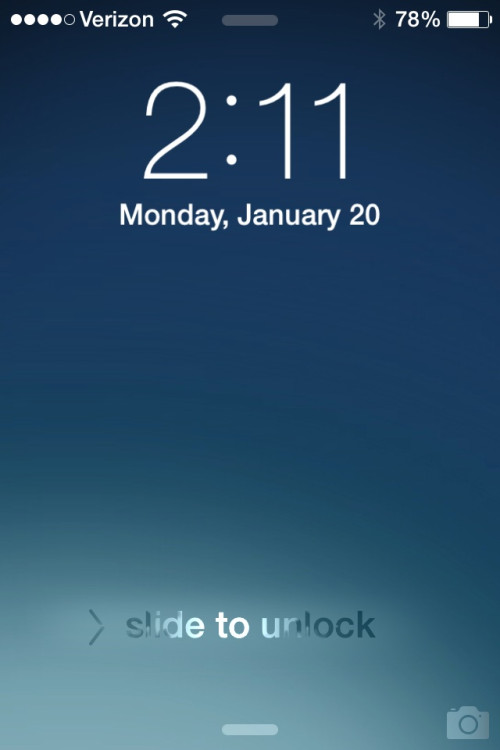 Slide to unlock animation feature has been tweaked to cover a wider area as the highlighted bar moves through.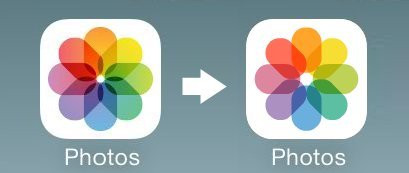 The Photo app icon has been tweaked for all iOS 7 devices with the exception of iPhone 5.
iH8sn0w confirms via latest tweet that Apple has not yet patched existing jailbreak exploits in iOS 7.1 beta 4. However, it is still unclear if kernel level exploits used in evasi0n7 have been patched.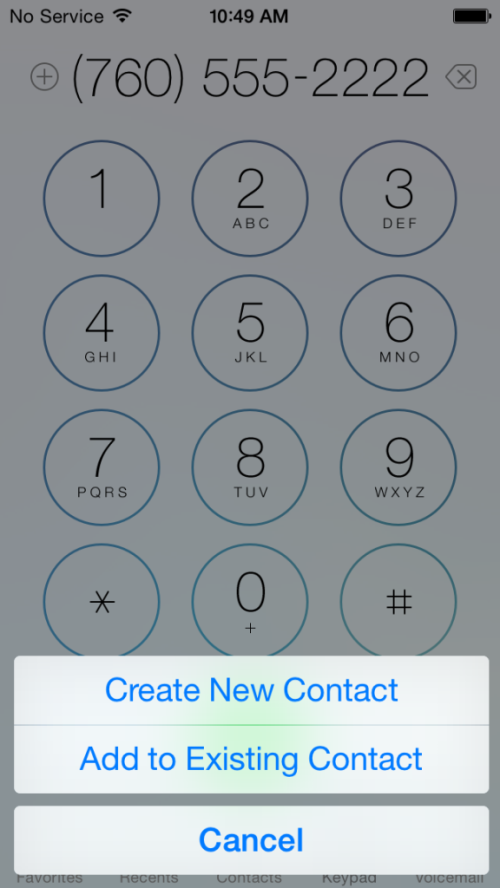 According to iDownloadBlog, a minor change in the Phone Dialer has been spotted wherein the "Add to Contacts" option below the dialled number is replaced with a "+" button to the left of the dialled number.
Users reportedly experience a bit more bounce while scrolling through Messages app.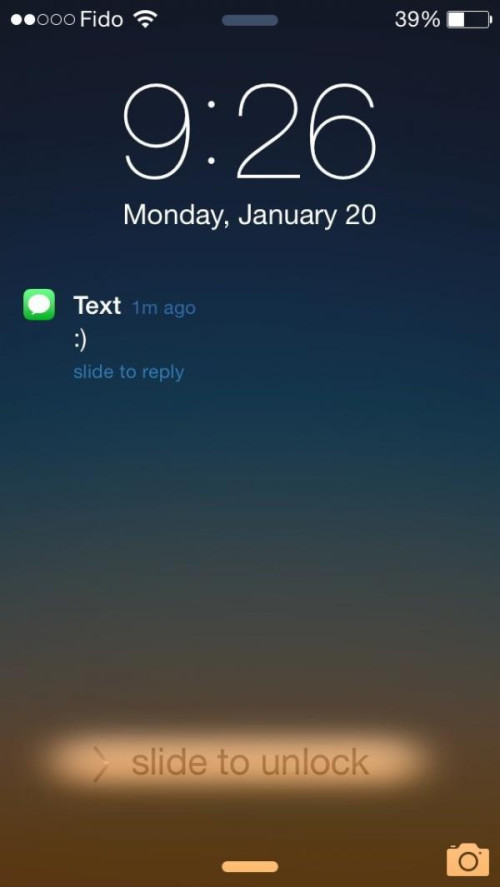 Slide to unlock text gets highlighted whenever new notification alerts arrive.
Check out how the new Slide to Unlock/slide to power off animation works in the demo video below:
Supported Devices
The list of supported devices for iOS 7.1 Beta 4 is given below:
iPhone 5s, iPhone 5c, iPhone 5, iPhone 4S, iPhone 4
iPad Air, iPad mini, iPad 4, iPad 3, iPad 2 and iPad mini
iPod touch 5G
NOTE: iOS 7.1 beta users can directly install the new update Over-The-Air (OTA). But, those who are running older versions of iOS 7 should download the same via iOS Dev Center or manually from the following links:
iPad:
iPhone:
iPod touch:
Pre-requisites
Take a backup of your important data and settings on your device before updating to iOS 7.1 beta 4 release.
Also, download and install the latest version of iTunes from here.
This tutorial is only for Apple Authorised developers. Non developers are advised to skip this beta update on their device as it may brick the device.
How to Install iOS 7.1 Beta 3 on iPhone, iPad or iPod Touch via Registered UDID or Developer Account
Step 1: Download the appropriate iOS 7.1 beta 4 file for your device.
Step 2: Connect the device to your computer, open iTunes and choose "Restore Your iPhone/iPad" after selecting the iOS 7.1 beta 4 file that ends with ".ipsw".
Step 3: If you are on Mac hold alt/option when you click "Restore". On Windows, hold Shift when you click "Restore".
NOTE: The device must be connected to power during the installation. Once the entire process is complete, the device may reboot a couple of times.
[Source: iPhone Hacks]