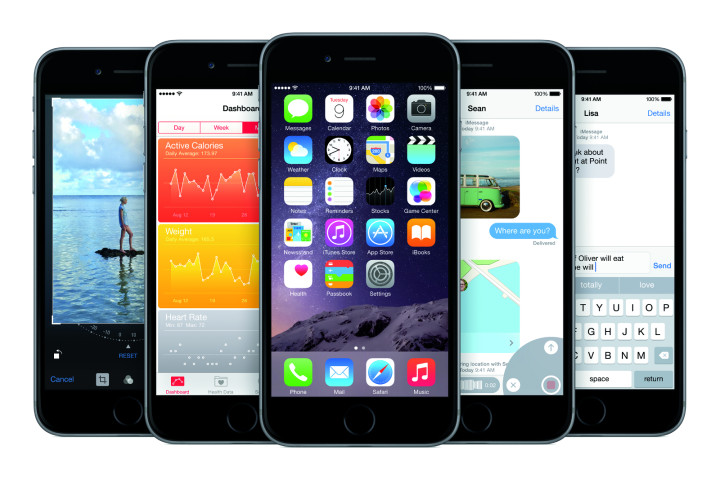 iOS 8 is now available for download and you can update your iOS device (iPhone, iPad and iPod) to the latest version. However, the new version of the OS brings with it several bugs and problems, with the most notable one being a severe decrease of battery life. Earlier today, we provided a fix for that. Check it out here.
Now, we talk about five important iOS 8 features that you might have not known about. Check them out below.
1) Superior photo sharing in Messages
Users need to simply tap the camera icon in the Messages app to simply attach one or more of their recent images to iMessages.
2) Desktop version of websites in Safari
Sometimes, using the mobile version of a website might ruin the browsing experience on certain web pages for some users. For times during which you need to open desktop version of a website on your iPhone, tap on the address bar and swipe down. The "Request Desktop" option will be listed there.
3) Emergency health information shown on the lock screen
In what is being referred to as a feature that can save lives, the new health app on iOS 8 takes vital information (blood group, list of allergies and more) from your personal medical information and lets you access it from the lock screen in case of an emergency.
Even if your iOS 8 device is walled off by a PIN, your essential medical information can be accessed by others with this feature.
4) Step Counting
With iOS 8, your iOS device has its pedometer turned on by default, allowing it to count your steps. You can view this data by opening the health app.
5) Added notifications for replies to email threads
Apple has added a nifty feature to the default email client on iOS 8, allowing it to now notify users when someone responds to a specific email thread. This comes in handy when you'd like to give a particular thread preference over the rest.
To activate it, find the thread in question in your inbox, swipe it to the left and choose "more". You should find a "Notify Me…" option should be there at the bottom.
Via PhoneArena