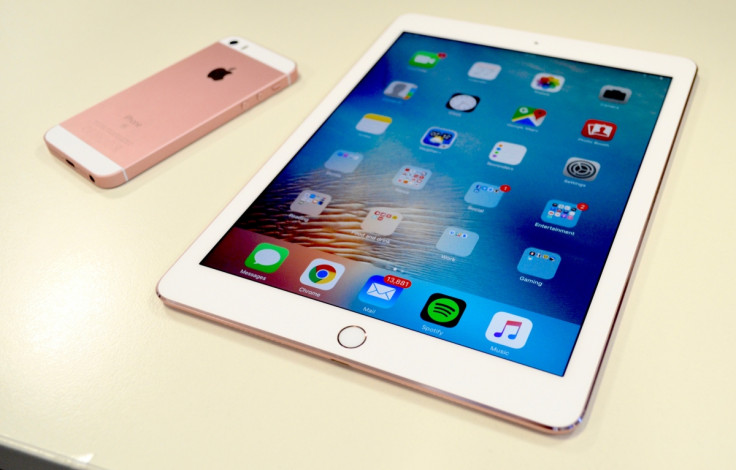 Apple has released the beta 2 version of iOS 9.3.3 update for iPhones, iPads and iPod Touch devices for developers. The company has also released beta versions for OS X El Capitan10.11.6, tvOS 9.2.2 and watchOS 2.2.2 for Macbooks, Apple TV and Apple Watch respectively.
The iOS 9.3.3 beta 2 seeded carries build 13G21 while the second beta of OS X El Capitan 10.11.6 carries build 15G12a. The tvOS 9.2.2's second beta has build No 13Y816 and finally, the watchOS 2.2.2 beta 2 is identified by build No 13V601.
There are no significant updates or changes, especially in iOS 9.3.3 which looks like another bug fix update. iOS 9.3 was released earlier this year which included Night Shift, Touch ID Notes and Apple Music for CarPlay.
This particular update of iOS 9.3.3 is significant for the 9.7-inch iPad Pro as the device had not received the first beta update of the iOS 9.3.3. This was because many 9.7-inch iPad Pros were plagued with an "Error 56" hardware issue when they downloaded the previous iOS 9.3.2 update. Apple not only pulled back the iOS 9.3.2 update for the iPad Pro model, but also did not seed any further beta updates to it.
Last week the company announced that a fresh iOS 9.3.2 update especially for the 9.7-inch iPad Pro had been released to fix the bug. So users of the 9.7-inch iPad Pro who did not get a chance to experience the first beta of iOS 9.3.3 can download this one.
This looks like the last update related to iOS 9 from Apple as the WWDC kicks off on 13 June where the company is rumoured to showcase iOS 10. The company may also release the beta version of the OS X 10.12 next week.