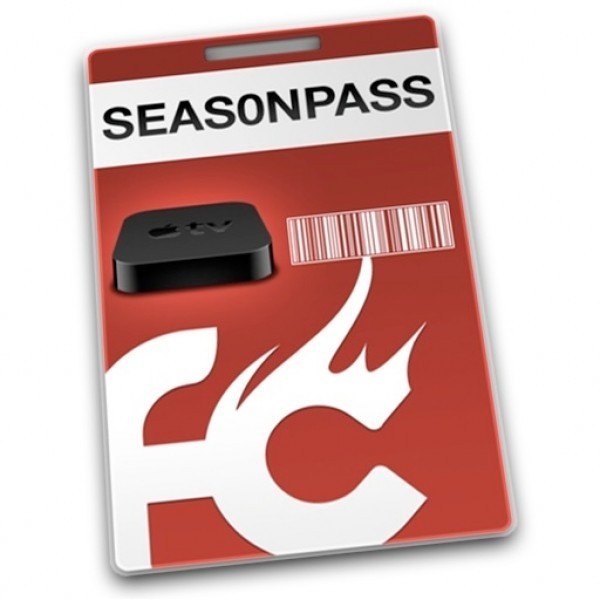 The Firecore team recently released an updated version of Apple TV jailbreaking tool, Seas0nPass, with support for tethered jailbreak on Apple TV 2 running the latest Apple TV 5.2.1 firmware. The new firmware update (released just a month ago) brings a host of security bug-fixes and a redesigned Hulu user-interface (UI) experience from Apple.
Recently, Apple updated its mobile operating system to iOS 6.1.3 to fix the lock screen bug and to kill the exploits used in the popular evasi0n untethered jailbreak. As a result, Apple TV 2 users also lost their untethered jailbreak access, since it made use of the evasi0n exploits.
Like the evad3rs Dream Team, the Firecore team is also unlikely to risk an untethered jailbreak for a minor update, as Apple will surely patch all known exploits and bugs in its upcoming major update - iOS 7.
In a recent Twitter update, a prominent member (@aTV Flash) of the Firecore team had this to tweet: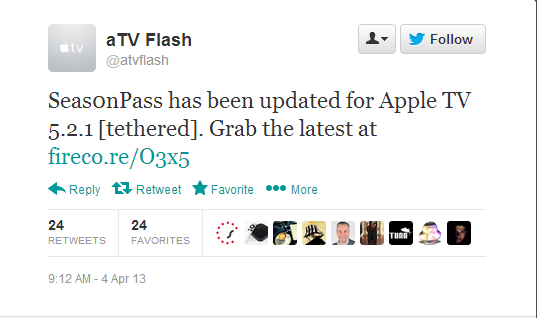 NOTE: Jailbreaking an Apple TV 2 with Seas0nPass allows you to install aTV Flash (black), which enables access to new features such as web-browsing, Last.FM access, support for HTML5 video sites, stream media from most NAS devices and more.
Downloads
Key Points to Note
Seas0nPass is not yet supported on Apple TV 3, as there is no BootROM exploit.
As this is a custom firmware, you will lose the stock user settings and content after jailbreaking the device. So, just reconfigure and redownload the content on your Apple TV to restore lost apps and settings after the jailbreak.
Users are advised to proceed with caution as jailbreaking any device will void its warranty.
Ensure the iTunes is updated to the latest version and any other devices like iPhones, iPads and iPod touch are disconnected from the computer.
Apple TV 5.2.1 is supported only on aTV Flash (black) plugin and third-party plugins such as Plex, Remote HD, Rowmote, and XBMC are not supported with Apple TV 5.1 or later.
Keep a micro-USB cable and an Apple TV remote handy to connect the Apple TV to computer.
How to Jailbreak Apple TV 2 on iOS 6.1.3 (Apple TV 5.2.1) Using Seas0nPass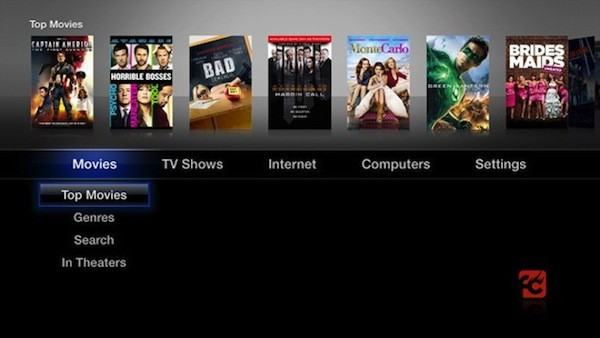 Double click the downloaded zip file on computer and extract it. Then launch Seas0nPass.
Hit Create IPSW button and the latest Apple TV software update will be downloaded.
Once the file is downloaded, it will automatically create the custom jailbroken IPSW firmware file. Now, the following status messages appear on screen:

Converting image to read only compressed

scanning image for restore

Custom IPSW firmware file successfully created!
Following the creation of custom jailbroken IPSW firmware file, a message prompt tells you to connect Apple TV to computer. Now, connect the Apple TV to computer with micro-USB cable (leave the Power cable disconnected).
Wait until the light on Apple TV's front panel flashes rapidly. Then point the Apple TV remote towards it. Press and hold the MENU and Play/Pause buttons simultaneously for seven seconds.
A message indicates the device is in DFU mode and iTunes launches automatically to perform the restore process. As the procedure is completely automated, no further user input is required. The restore process may take some time to complete. So, please be patient.
Once the process is complete, iTunes will throw a confirmation message that your Apple TV is successfully restored. This indicates your Apple TV is now successfully jailbroken.
Connect the device to your TV and check if the FireCore logo has substituted the regular Settings icon on the screen. If this is true, it confirms that your device is indeed jailbroken. You can now install the updated version of aTV Flash (black) on it with support for Apple TV 5.2 and wireless keyboard.
[Source: iPhone Hacks]