Apple will release the final version (known as Golden Master) of iOS 7 on Tuesday ahead of the public release of the software update on 18 September.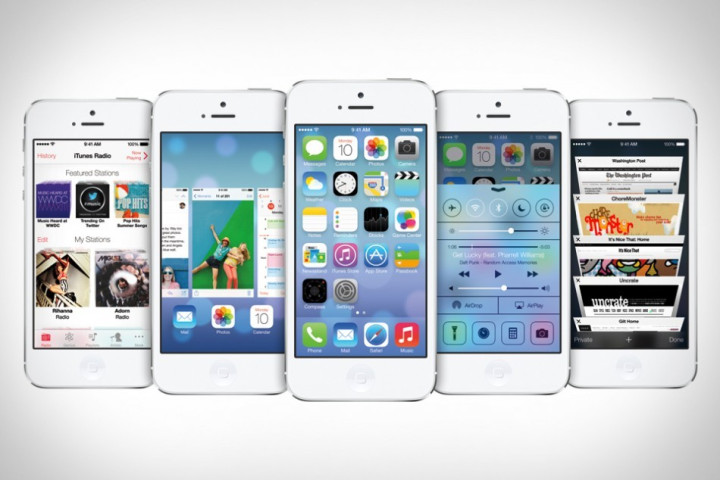 The iOS 7 Golden Master, the final version of the software following six previous betas, will be released to developers hours after Apple's iPhone event which is taking place in the company's headquarters in Cupertino on Tuesday where the iPhone 5S and iPhone 5C are expected to be released.
Some developers had been expecting the Golden Master (GM) version of iOS 7 to drop last week, but now mobile developer Arturas Rosenbacher has revealed that Apple will release the GM at 10am local time in California on Tuesday (10 September) which is 6pm UK time.
Rosenbacher also revealed that Apple would be releasing the software update to iPhone, iPad and iPod touch owners on 18 September through an over-the-air update. This is two days before the new iPhones go on sale around the world.
Apple has now confirmed this release date during its iPhone event in Cupertino.
Get iOS 7 today
iOS 7 is the most radical redesign of its interface since it launched back in 2007, and the new look is down to Sir Jony Ive, who took charge of the mobile software last year following the sacking of Scott Forstall.
Rosenbaucher also tweeted that he would post links to the IPSW file on Tuesday allowing anyone to download the final version of iOS 7 for free on Tuesday, even if they don't have a developer account.
IPSW files are how Apple sends out firmware updates for its iOS devices.
While this release schedule has not been confirmed or denied by Apple, it does fit with recent iOS updates.
Compatibility
iOS 7 can be installed on the iPhone 4, iPhone 4S and iPhone 5, as well as the iPad 2, iPad 3 with Retina display, iPad 4 with Retina display and the iPad mini. Finally, iOS 7 will also work on the fifth-generation iPod touch. All other devices will have to stick with iOS 6.