iPad Mini: Top Reasons Why Apple Should or Shouldn't Launch the Smaller Tablet?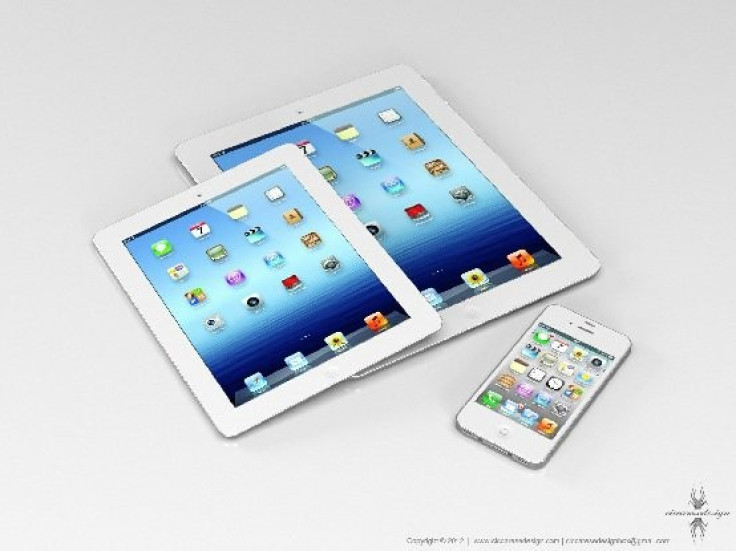 Speculations are rife that Apple is secretly working on a 7.85-inch iPad mini in its labs. Latest reports even reveal Ciccarese Concept Design published images of iPad mini mock-ups and the predictions as to why Apple might still bring out an iPad mini. Contrary to reports and rumours, sceptics believe the iPad mini will never actually see the light of day.
Why the Smaller iPad Launch is a Bad Idea?
There are several reasons on the web that oppose the launch of the smaller iPad. First up, Steve Jobs declined the idea of unleashing a mini version of the iPad, hinting that a 10-inch display tablet was the minimum pre-requisite for running iOS apps.
"The 10-inch screen size is the minimum size required to create great tablet apps. Seven-inch tablets are tweeners: too big to compete with a smartphone, and too small to compete with an iPad," said Jobs, the late co-founder and CEO of Apple, back in October 2010, according to MacWorld.
"Their manufacturers will learn the painful lesson that their tablets are too small, and increase the size next year, thereby abandoning both customers and developers who jumped on the seven-inch bandwagon with an orphan product. Sounds like lots of fun ahead," he added.
"Going to a different screen size ends up being a ton of work," says Nate Weiner, the creator of Pocket (an application that stores Web pages and other material for later reading), reports The Times of India, "If you take, for an example, an interface built for the iPad and try to cram it into the Kindle Fire, it just doesn't fit."
"On the other hand, developers who have already streamlined their programs to the Kindle Fire or other 7-inch tablets should have no trouble in adapting to a similar-sized Apple tablet," Weiner added.
Why the Smaller iPad Launch is a Good Idea?
Meanwhile, media reports from South Korea, China and Taiwan circulating the Internet revives the idea of smaller iPad model being launched in the near future. Apple has ordered Samsung screens measuring 7.86-inches diagonally, according to the reports. That means the screen size is estimated to be two-thirds the size of the current iPad, with diagonal measurement of 9.7-inches. A smaller tablet would help Apple extend its lead to the budget segment in the tablet market.
"From a competitive standpoint, we believe an iPad mini with a lower price point would be the competition's worst nightmare," says Shaw Wu, an analyst at Sterne Agee, according to The Times of India, adding, "Most (competitors) already have a tough enough time competing against the iPad 2, as well as the new iPad."
Apple has been at the forefront of the higher-end segment of the tablet market for quite some time. Nevertheless, Amazon has eaten into Apple's shares in the last year alone by making budget tablets of half-size (7-inch).
Kindle Fire selling at a runaway price of $199 propelled Amazon sales to millions in no time. Meanwhile, Apple sells its iPod Touch at the same price but offering a screen that is only a quarter of the Fire's. This is a definite snag for people who want to read e-books, watch movies or play games.
Although the release of an iPad mini still looks a distant dream, Apple has been experimenting with different screen sizes ever since 2009.
The Price Factor
Going by Apple's standards, it could be a hard task for Apple to make money from a 7-inch iPad selling at $299. The Cupertino tech giant incurs enormous manufacturing cost (about $250) even to produce a small 7-inch tablet, thanks to its rigorous quality checks and advanced hardware design process. The cost estimate suggested by analysts at IHS iSuppli does not include development costs, packaging or patent royalties. The heavy manufacturing costs could forceApple to hike the price to around $329 or $349 and thereby avoid an impending loss.
"The first thing you always have to keep in mind is: Apple is not going to sell an unprofitable product," says Rhoda Alexander at iSuppli, according to The Times of India.
MUST READ: Top Reasons Why Apple Could be Secretly Working on 3D Technology for Future iOS Devices
© Copyright IBTimes 2023. All rights reserved.