Hot on the heels of a German website making an iPhone 5 mockup, the iTableous has reared its somewhat over-sized head.
A German engineer has done away with Apple's need to make every device as small as possible, and instead made an iPhone table, housing a 40 inch TV, camera, accelerometer and even a satisfyingly large mute switch.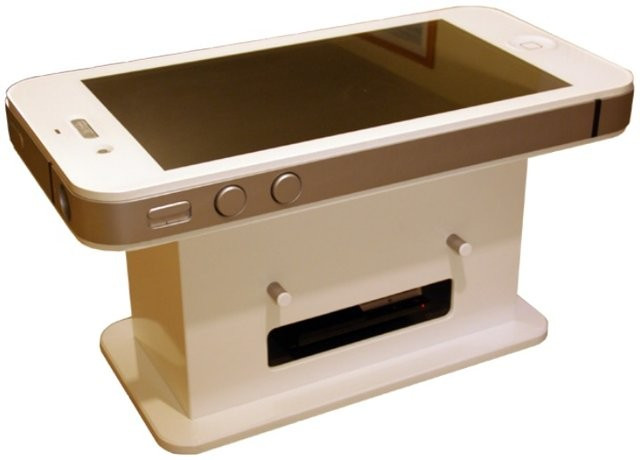 The table, which can run both Windows 7 and Mac OS X operating systems and connects to real iPhones via a dock connector, measures 118cm long, 58.9cm, making it around 10 times larger than an iPhone 4.
The iTableous sadly doesn't have a touch screen, and can't make phone calls - without using Skype anyway - but it does contain speakers in the correct place and an iPhone connector behind the Home button, and a 500GB hard drive, as well as 3G connectivity.
The SIM card slot even opens, but instead of revealing a novelty, magazine-sized keyboard, the iTableous SIM card slot offers s view of the internet circuitry.
The table, which can be flipped 90 degrees so it can be used while sitting on the floor, includes a USB port, disc drive, two HDMI ports and an antenna cable to receive television signals.
You may have played Angry Birds on every electronic device known to man, but playing on a novelty-sized iPhone with a 40 inch screen must be high up on every geek's wish list.