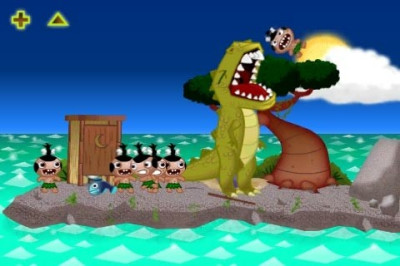 Lovely piece of technology that the iPhone is, it would simply be another shiny, touchscreen smartphone without the millions of apps that make it such an incredibly useful device.
Since the iPhone launched five years ago, there have been a massive 30bn downloads from the App Store and developers have been paid $5bn (£3.2bn) during that time.
So who is getting rich off those timewasting games you love so much? And is David Cameron's favourite fruit-slicing gameplay on the list? (Chillax Dave, this is one economic decision you don't have to worry about).
Well, the top 10 does include nine handheld games to get your iPhone's gyroscope rocking.
With photography being so popular it is no surprise that the only app in the list is connected to that field.
And while we don't want to spoil the surprise of which apps have been bothering the most iPhones, there is one franchise that is guaranteed to be in the list.
When you have shifted more than a billion apps in total across all platforms, it is only right that you thank the fans who supported you - see the video below.
Must Read:
iPhone 5th Birthday: History of the iPhone
iPhone 5th Birthday: Top App Downloads Ever [SLIDESHOW]