In the third of our weekly look at the rumours surrounding the iPhone 5, we look at reports of NFC chips, wireless charging and an earlier release date.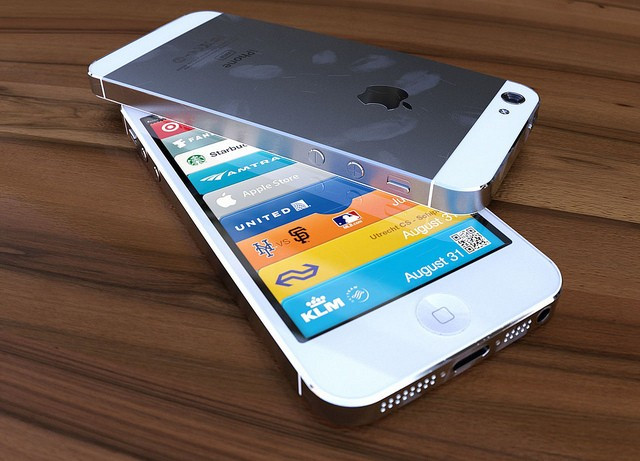 With Google stealing most of the headlines this week with the launch of Android 4.1 Jelly Bean and it game-changing Nexus 7, it hasn't been the busiest of weeks for iPhone 5 rumours.
It was however interesting to compare some of the features from Android 4.1 with the software which will power the new iPhone, iOS 6 which was launched two weeks ago.
However, Apple today is celebrating the fifth birthday of the launch of the iPhone and so it is the perfect time to have a look forward at what may be coming our way with the launch of the new iPhone later this year.
iPhone 5: NFC
Near Field Communication (NFC) is slowly but surely becoming a default feature of smartphones these days and Apple implementing it could give it the push it needs to become a mainstream technology.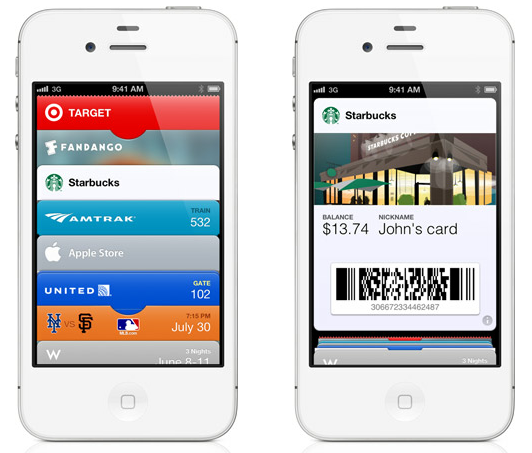 Investigating some hardware code it got its hands on, relating to two versions of the iPhone 5 currently being tested internally at Apple, 9to5Mac believes that the new iPhone will feature an NFC chip which is directly connected to the Power Management Unit.
Backing this discovery up is the inclusion of the Passbook app in iOS 6 which is a virtual wallet app containing your store cards, tickets and boarding passes, but which has the potential to hold your bank or credit card details.
Another feature which NFC would be able to implement is the easy sharing of content from one iPhone to another, in a similar way that S Beam does between Galaxy S3 handsets.
Speaking to Computer World, SITA CTO Jim Peters agrees that NFC is coming to the iPhone and warns retailers that it will change the game:
"There is a lot of debate that NFC will never take off because of all the arguments. But you need to get ready, this is coming. This is going to happen. By the end of the year the majority of smartphones that you go and buy will have NFC on them. If in October the next iPhone comes out and it has NFC on it, it's game over."
iPhone 5: Wireless Charging
As we reported earlier in the week, Apple has won a patent for an inductive charging dock that could see the iPhone 5 feature wireless charging.
While this is a probable rather than possible iPhone 5 feature in our eyes, it does tie in with rumours that the iPhone 5 will be getting rid of the 30-pin dock connector. The patent was originally filed back in the first quarter of 2008 and was published by the US Patent and Trademark Office on 26 June.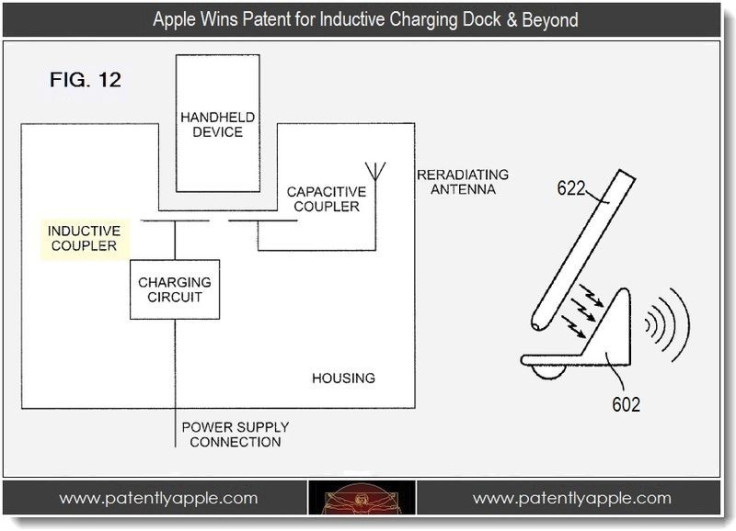 PatentlyApple said: "Apple has received a Granted Patent relating to circuits, methods, and apparatus for adapters, such as inserts and cable adapters, and docking stations that include one or more of the following: reradiating antennas to enhance wireless signal integrity, inductive charging circuits, and wireless or optical data links."
Apple has yet to introduce any device with inductive charging, but with Samsung expected to release a wireless charger for its flagship Galaxy S3 smartphone by September, Apple will no doubt be keen to match its rival.
Accessory manufacturers have been producing inductive charging cases for some time, but these require attaching a bulky case to the iPhone and then resting it on a special plate, which is then plugged into the mains.
iPhone 5: Earlier release date
This rumour is one which should be taken with a large pinch of salt. Quoting Taiwanese component suppliers, CENS.com claims that Apple will bring forward the launch of the iPhone 5 to August rather than the predicted October date.
The basis for such a claim? That Apple wants to cash in on the back-to-school market in the US meaning Apple will soon begin taking delivery of components from suppliers, including Foxlinkm, Unimicron, Compeq, Largan, and Genius, while Hon Hai will serve as the exclusive assembly firm.
CENS.com claims: "Industry insiders noted that the supply chain for iPhone 5 will begin to activate in July before expanding shipment in August. Apple has called for suppliers to speed up shipment, overstraining the status of delivery."
As we said, we would take this particular rumour with a pinch of salt, as it seems crazy for Apple to rush the iPhone 5 to market with the iPhone 4S, 4 and 3GS still selling really well.
Must Read:
iPhone 5th Birthday: History of the iPhone
iPhone 5th Birthday: Top App Downloads Ever [SLIDESHOW]