The Customs and Excise Department of Hong Kong said it seized 286 iPhone 6 smartphones in an anti-smuggling operation to tackle a thriving black market for Apple's latest smartphones in China.
The department seized a total of 11 carton boxes containing 286 iPhone 6 devices worth a total of HK$1.6m (£126,369). That was after a joint sea operation on the waterfront at Deep Bay Road, Lau Fau Shan, a coastal area bordering China, by Hong Kong Customs and the Marine Police.
Officers from both sides "found several suspicious men at Deep Bay Road loading boxes of goods from the mangroves at the waterfront onto a sampan for transfer to a speedboat berthed at a distance," the Hong Kong customs said in a statement.
"Officers took immediate action. The suspects then fled in the speedboat, leaving the smuggled goods behind. Officers seized 11 boxes with 286 iPhone 6 devices amounting to about HK$1.6m in the operation. The investigation is ongoing."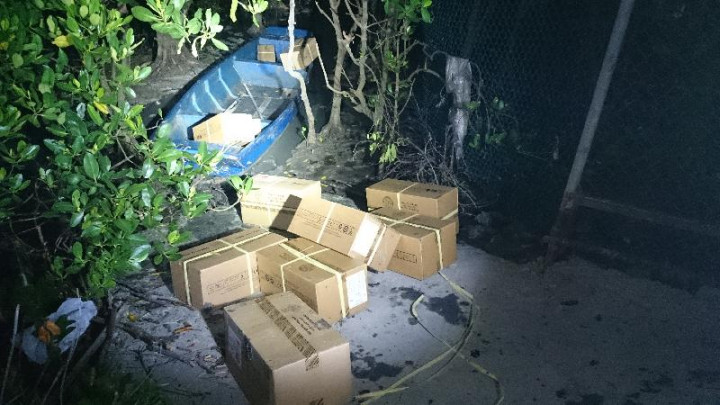 The department added that they had earlier foiled another suspected case of smuggling smartphones and electronic goods valued at about HK$3m by speedboat at Hong Kong's Wong Shek Public Pier on 20 September.
They noted that people found guilty of exporting unaccounted cargoes is liable to a maximum fine of HK$2m and imprisonment for seven years under the city state's laws.
Hong Kong Customs will continue to take stringent enforcement action with the Marine Police to combat sea smuggling activities, it said.
Apple is yet to launch its latest iPhone models in China, its second-largest market. However, the smartphones are available in the country via black markets at a premium price.
IPhones are reportedly smuggled into China via Hong Kong, and resellers are cashing in on the brand's popularity in the country. China currently has a big black market for iPhone 6 models due to the uncertainty over the launch of the model there.
Chinese consumers may have to wait until 2015 to get iPhone 6 via legal channels, according to some reports.