We're one week closer to the launch of the iPhone 6 but this week's rumours suggest that we're actually one week further away.
According to a report in MacRumours this week, the widely-expected September release will more likely be taking place on Tuesday, 14 October.
That means more weekly round-ups from IBTimes UK on all the latest rumours, gossip and idle chit-chat surrounding Apple's fabled device.
---
No sapphire display
---
A few weeks ago we reported that Youtuber Marques Brownlee had uploaded a video appearing to show a sapphire crystal display that Apple intends to use for the 4.7in model of the iPhone 6.
The virtually indestructible screen was put through its paces by Brownlee, who used keys, knives and even his shoe to test its durability.
Now, analysts are saying that the new smartphone will not be featuring sapphire crystal due to production delays.
The latest news comes from Trendforce's LEDinside analysts, who claim that the material has not been sent to manufacturing factories. It is however expected that future models of the iPhone will use the display.
---
Luxury iPhone 6 up for pre-order
---
Sapphire is second only to diamond in terms of hardness, so anyone disappointed that their new handset might not be featuring a sapphire display will be pleased to hear that they could get their hands on one with diamonds.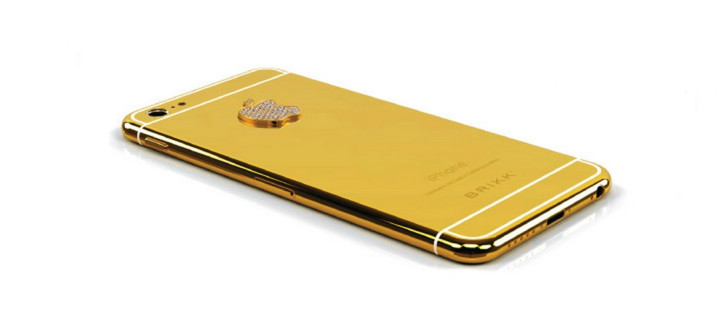 They might not be so pleased to hear that it will set them back up to $9,000 (£5,500) for the privilege.
The Lux iPhone 6 is already available for pre-order through US-based jeweller Brikk in gold, platinum and diamond-encrusted versions, however won't be available until one month after the regular version is released.