Iran to appoint first female ambassador since Islamic Revolution but women's freedom still restricted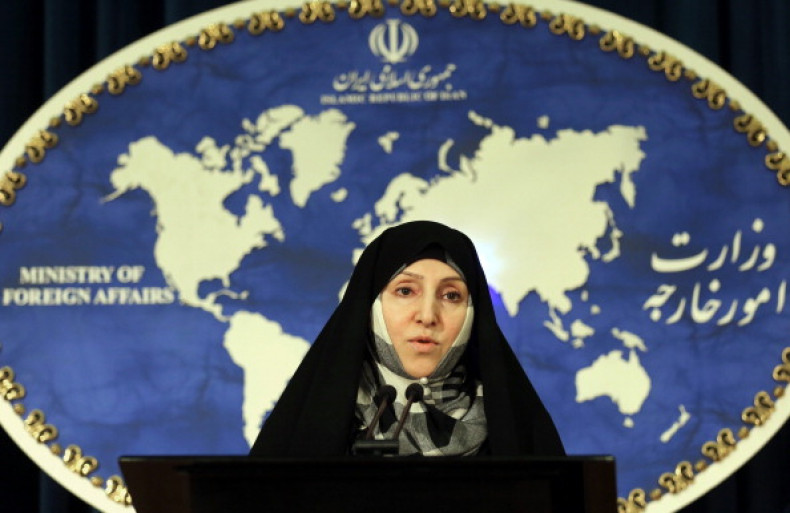 Iran is to appoint its first female ambassador since the 1979 Islamic Revolution. According to local reports, the post will go to Foreign Ministry spokeswoman Marzieh Afkham, who is also the first female spokesperson for the ministry.
Afkham, 52, is to become the second female ambassador in Iran and the first since the 1979 Islamic Revolution, Reuters reported, quoting Iran's semi-official news agencies Fars and Mehr.
The only other female ambassador was Mehrangiz Dolatshahi, who served in Denmark in the 1970s. It is not yet clear where Afkham will be sent.
Iranian women's freedom is restricted
The news of the appointment comes as Iran is under severe criticism for its restriction of women's freedom.
The country stirred controversy in March after drafting a law that discourages women from using birth control. Rights groups condemned the move as a restriction of women's sexual and reproductive rights.
According to NGO Iran Human Rights (IHR), which recently published its latest report on the death penalty in Iran, the bills are part of Iran's move towards a more totalitarian behaviour that limits women's freedom.
"Iranian authorities want to control more and more aspects of people's (especially women's) lives," Mahmood Amiry-Moghaddam, spokesperson for IHR, told IBTimes UK.
"The new suggestion is in line with the Iranian authorities' policy in limiting women's role in the society. Their most important function according to them is to give birth and raise children at home."
Iranian women are also banned from attending sport events. In 2014, the Islamic Republic banned female fans and journalists from attending World League volleyball matches in the capital Tehran and the 2014 World Cup.
In September 2014, a British woman was jailed after attending a men's volleyball match in Tehran.
In 2014, Iranian women launched an online campaign, "My Stealthy Freedom", to protest against the forced use of the hijab, a garment that covers head and neck.