Saman Naseem execution: Iran breaches international law by hanging Kurdish juvenile offender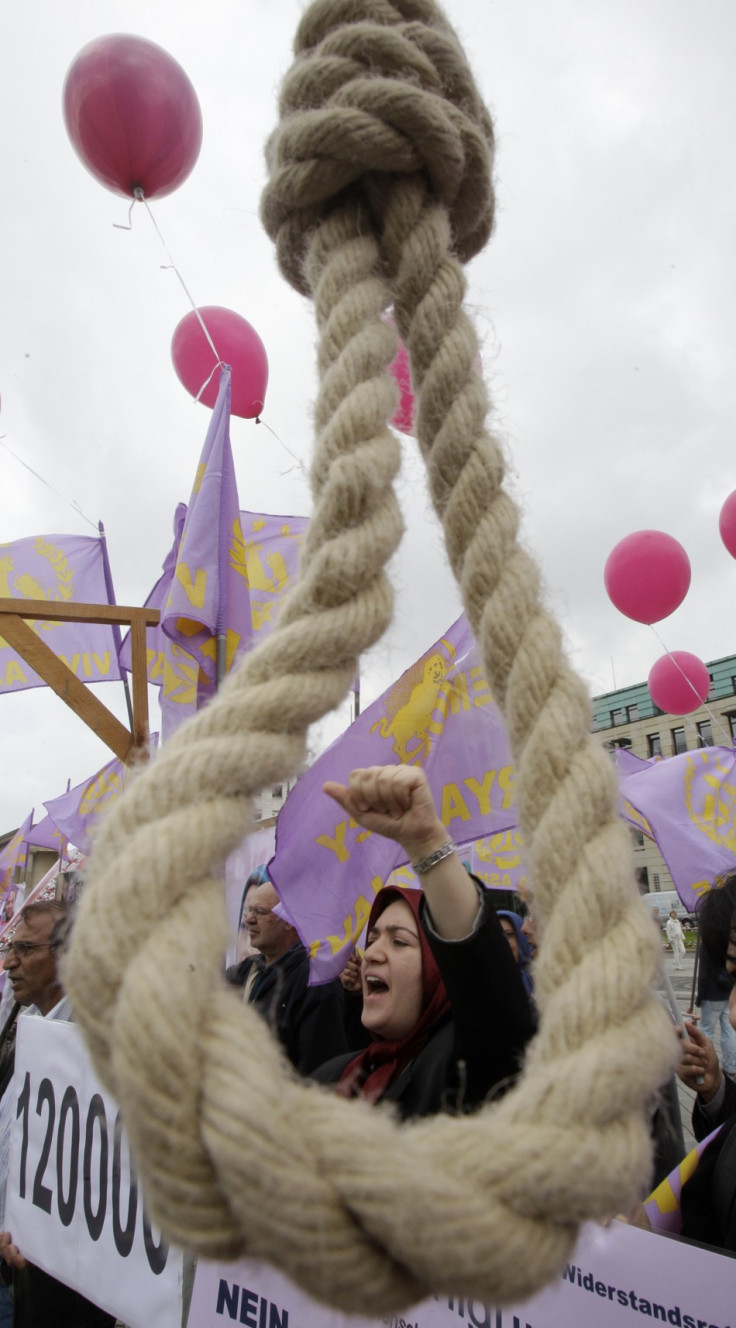 According to Amnesty International, more than 252 persons were reportedly executed in Iran in the last year.
Reuters
Iran has reportedly executed Kurdish juvenile offender Saman Naseem, who was sentenced to death after being charged with "enmity against God" and "corruption on Earth".
According to NGO Iran Human Rights (IHR), which has been advocating for the release of Naseem, the boy was hanged at the prison of Urmia in the north west of Iran, on either 19 or 20 February, 2015.
"According to several independent sources, Saman's family has been asked earlier today to collect Saman's body tomorrow, Saturday 21 February. It is still unclear whether Saman was executed yesterday or today," IHR reported on its website.
IHR is calling for the international community to voice its dissent for the killing, which NGOs have deemed as "unlawful".
"IHR strongly condemns Saman Naseem's unlawful and inhumane execution," said Mahmood Amiry-Moghaddam, the spokesperson of IHR.
"Ali Khamenei, the Iranian authorities' Supreme leader, must be held responsible for the inhumane treatment and execution of Naseem.
"We urge the international community to strongly condemn this execution. Saman Naseem's execution takes place despite repeated calls from the international community. Iran's continuous violations of the basic human rights must have consequences for the Iranian authorities."
Moghaddam from IHR told IBTimes UK "We are worried about the other five [political prisoners due to be executed]. The pressure must continue. International community must condemn the execution. Iranian authorities must provide information about the whereabouts of the other five prisoners.
"This execution must have consequences for the Iranian authorities. We can't continue with business as usual when the Iranian authorities don't care about their international obligations"
Execution a breach of international law
Political prisoners in Iran
Yunes Aghayan;
Habibollah Afshari;
Ali Afshari;
Sirwan Najavi; and
Ebrahim Shapouri.
Amnesty International told IBTimes UK: "We are aware of the news circulating about Saman's execution but we have not been able to confirm these reports. The family has said that the authorities have not confirmed that the execution has been carried out.
"So we are continuing to call on the authorities to disclose Saman's fate and whereabouts, and to refrain from inflicting further pain and suffering on the family by denying them information."
Naseem was sentenced to death at the age of 17 after being arrested following a gun battle in Sardasht between the Revolutionary Guards and Kurdish militant organisation PJAK, of which he is believed to be a member.
Amnesty International explained that his death sentence is in breach of both domestic and international law because he was only 17 when he was arrested.
Iran has ratified treaties that oblige the country to refrain from the death penalty for individuals under the age of 18.
The Islamic republic allows capital punishment for juveniles in case of "qesas" (retribution-in-kind) and "hodoud" (offences and punishments for which there are fixed penalties under Islamic law).
However, article 91 of the Islamic Penal Code excludes the death penalty if the juvenile offender did not understand the nature of the crime or its consequences, or if there are doubts about their mental capacity.
© Copyright IBTimes 2023. All rights reserved.