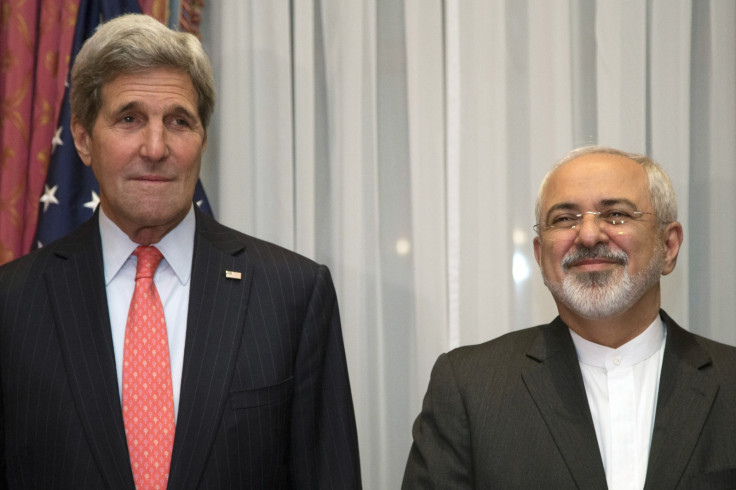 Iranian state media has reported that a handful of Iranian men have painted over anti-American graffiti on the wall of the former US Embassy in Tehran. Iran and several world powers reached a historic nuclear deal in July that may signal a thawing of relations between the country and the US.
The Jerusalem Post referred to the removal of the "Death to America" as "a new era." According to the Washington Post, a majority of Iranians support the recent nuclear deal between Iran and world powers, however a full reopening of diplomatic relations between the US and Iran is still a while away.
Iran and the US formally ended their diplomatic relations in April 1980, just five months after supporters of the Islamic revolution attacked the US Embassy and took several Americans hostage. The nuclear agreement in July has paved the way for Iran to bolster ties with several European governments.
Britain restored its diplomatic mission to Iran in August, four years after the British ambassador's home was ransacked by protesters. According to the Washington Post, inside the restored British diplomatic mission, observers found "Death to England" written above an image of Queen Elizabeth II.
"We are exploring our way forward," British Foreign Minister Philip Hammond told The Guardian. "The important thing is to distinguish between agreement to have a civilised dialogue and agreement to agree on everything."
However, Iran's Foreign Minister Javad Zarif said the US's "illogical attitude" towards Iran meant restoring relations with Washington was not likely to occur soon. "It seems that there needs to be a change in that kind of attitude and behaviour on the part of the US. So the situation is different with the US," he said, according to the Jerusalem Post.