The Iranian government has denied sending troops to help shore up the faltering regime of President Bashar Assad in Syria, despite long-standing rumours that Iranian forces are in the country.
At a weekly press briefing in Tehran foreign ministry spokeswoman Marzieh Afkham said reports on "the military presence of countries friendly to Syria" were "unfounded," according to French news agency AFP.
Iran has long supplied financial and political support to Assad as well as military advice but Afkham said Syria did not need help from Iran in fighting off Isis, rebel forces and other groups. "The Syrian government and people have the capacity to resist and will continue to do so", she insisted.
Iran has consistently denied sending troops to Syria but these claims appear to have been contradicted by a Syrian security source who claimed thousands of Iranians and Iraqis were in place around Damascus to fight off the rebels.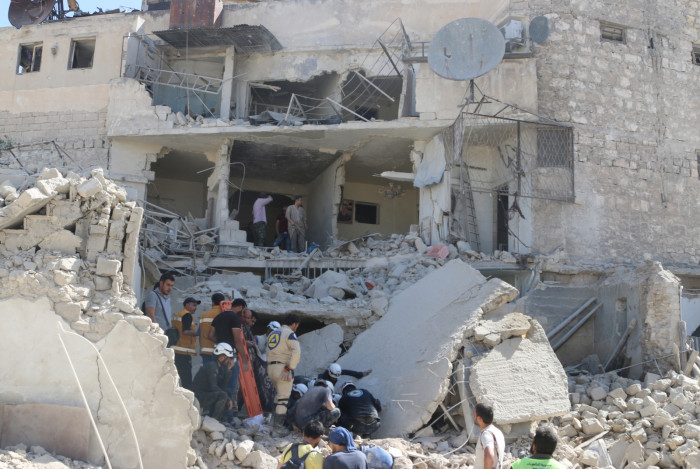 "Around 7,000 Iranian and Iraqi fighters have arrived in Syria over the past few weeks and their first priority is the defence of the capital. The larger contingent is Iraqi," the source told AFP on 3 June. "The goal is to reach 10,000 men to support the Syrian army and pro-government militias."
Government forces loyal to Assad have been on the retreat in recent months, losing Idlib, Palmyra and huge swathes of the country to rebels. According to the UK-based Syrian Observatory for Human Rights (SOHR) the regime has again been accused of dropping "barrel bombs" in Aleppo.
There is widening concern that the chaos in the region is dividing along sectarian lines, with Shia Iran, Syria, Shiite Iraqis and Hezbollah forces on one side and Sunni groups including Isis and the Nusra Front on the other.
Today it was reported that scores of Isis militants had died in fighting with Hezbollah in Syria, as well as at least nine Hezbollah fighters.