UK Isis jihadis: Who are the British fighters waging war in Iraq and Syria for Islamic State?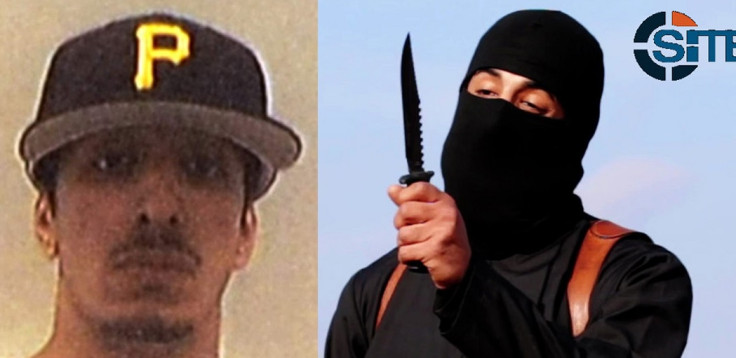 Britain's contingent of radical jihadis fighting in Iraq and Syria was well established even before a young Londoner named Mohammed Emwazi was seen in two brutal Islamic State (Isis) execution videos as the masked militant dubbed Jihadi John.
The British government now estimates that as many as 700 Britons have headed to Syria to fight for IS and recently that half of those could now be back in the UK. Other have gone further, suggesting that up to 2,000 British jihadis have joined IS to date.
The most recent case was 17-year-old Hassan Munshi, who fled his West Yorkshire home to go to Syria via Turkey in April. Another prominent figure is Abu Rumaysah al-Britani, another London-born jihadi who is believed to be in Syria and recently authored a travel guide to the Islamic Caliphate that has appeared online.
Other Britons have been killed, either in combat or in suicide bombings. Birmingham jihadi Abu Hajar al-Britani blew himself up in an attack on an Iraqi military base in November, while a British Algerian jihadist, Abu Musab al-Jazairi, revealed in December that two of his countrymen had been killed in fighting in Syria.
There has been a great deal of speculation about what is driving this exodus of British fighters overseas. In a 13-minute video titled There Is No Life Without Jihad one man, Abu Bara al-Hindi, said that fighting for the militant group was "a cure for depression" while others said that it was a religious obligation which guaranteed a place in paradise.
In another video, a young British Jihadist in Syria spoke to the camera about life on the frontline with an unnamed rebel group which he says isn't affiliated to IS. Posted by 'A Brit in Sham', the young man with a south-eastern accent repeatedly says that he is defending the Muslim blood before, characteristically, talking about the weather.
It has been pointed out that a great deal of the young men currently in Syria had criminal records, and the British Muslim community has taken pains to point out that few of the fighters attended mainstream British mosques. Fewer still told friends and family that they intended to leave, largely for fear of being caught by the security services. Most were radicalised online.
"The strange thing is that their parents had no inclination whatsoever of what these youngsters are up to. This is really how it is in the community," Chaudry Abdul Rashid, a Muslim community leader and secretary of Birmingham Central Mosque, told IBTimes UK in a recent interview.
"I don't think this only applies to Muslim parents – I don't think parents generally know what their children are up to. What parents would willingly send their son or daughter to a place where there is far greater danger of being killed than anywhere else in the world?"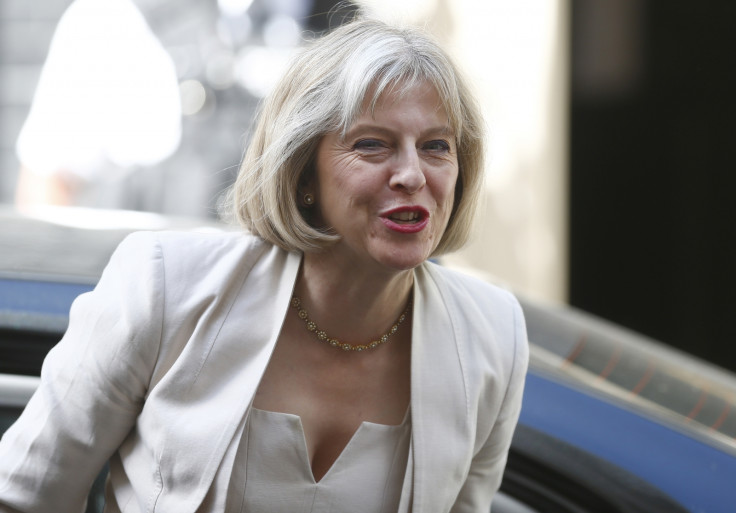 Getting caught in the UK either before going or on return is a fair risk. Earlier this year a British jihadist who faked his own death in Syria so he could return to the UK was convicted of four terrorism offences after it was revealed that he had been fighting for militants.
Imran Khawaja, 27, from Southall, spent six months in Syria alongside jihadi fighters last year and was seen holding a severed head in a propaganda video.
Khawaja pleaded guilty to preparing for acts of terrorism, attending a camp, receiving training and possessing firearms in December. He denied a charge of soliciting murder last year against people unknown. This charge will now lie on file.
In 2014, Britain jailed Mashudur Choudhury, a 30-year-old from Portsmouth who travelled to Syria in 2013 to fight for IS but returned soon after.
His defence lawyer said that he was "ideologically confused" when he left Portsmouth with five other young men who called themselves the al-Britani Brigade Bangladeshi Bad Boys or the "Pompey Lads", writing on social media that he wanted to die a martyr's death.
Britain's Conservative government explored legal means of preventing young people travelling to Iraq and Syria, including measures that would allow airlines to reject British passengers that staff believe could be heading to the Middle East to join IS.
They have also looked at measures to deprive those accused of terrorism of their passports and close down so-called 'extremist mosques' in the UK. The new rules have been received with anger amongst mainstream Muslims.
Writing in IBTimes UK earlier this year, the vice-president of the Muslim Association of Britain (MAB), Mohammed Kozbar, said that marginalising and criminalising young British Muslims was actually likely to push more towards extremists such as IS. He urged the government to acknowledge that British foreign policy was the root of radicalisation.
"Young people see the hypocrisy of the West standing by dictators like Abdel Fattah al-Sisi, who violently removed Egypt's first democratically elected president, Mohammad Morsi, and has sentenced to death hundreds of his supporters without fair trials," he said.
Furthermore, Muslim community leaders warn that adopting a blanket approach to extremism that makes young people feel more victimised and less a part of British society pushes Muslims towards the ideologies of figures such as Anjem Choudary, who has openly defended IS.
Muslim leaders warn that by stripping returning fighters of their passports the British state gives Britons fighting overseas no means to come back, strengthening IS and encouraging those who fight for them to fight to the death. Anas al-Tikriti, one of the founders of the MAB, pointed out that Britain did not withdraw citizenship of rapists or murderers.
"Think of the stature of Britain, how high it is held in the minds of Arabs and Muslims. You have a country like this saying: we will withdraw people's passports. It is crazy," he said.
But almost a year since IS declared its caliphate in Iraq and Syria, the flow of Britons overseas is unlikely to be stemmed through new laws. Muslim leaders and analysts alike point out that if young Muslims want to go to Syria to fight, then they will find a way. Equally, if what is preached in British mosques is not radical enough to satisfy their urges, they will go online.
"I hope the legal methods are effective. But anyone who is determined to [join IS] is going to do it: no legal framework is going to stop him," said Birmingham Central Mosque's Rashid.
Who are the British jihadists we know about?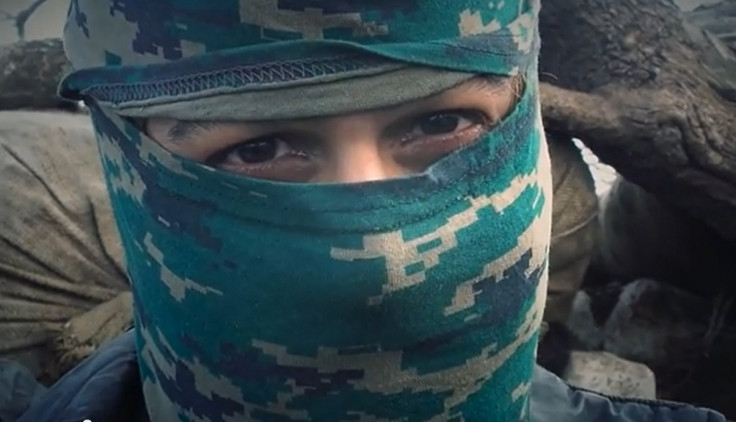 Hassan Munshi, 17, from Yorkshire, reportedly fled his home for Syria in April 2015. Police believe he and a friend boarded a Thomas Cook flight at Manchester Airport on 31 March to Dalaman in Turkey.
Abu Rumaysah al-Britani, 31, a father of four and well-known media pundit who fled for Syria in 2014. A friend of Anjem Choudary, al-Britani is reported to have skipped bail and left the UK in November last year.
Nasser Muthana, 20, from Cardiff, is believed to have joined IS in Syria. He posted pictures of home-made bombs on an unverified Twitter account with the caption: "So the UK is afraid I come back with the skills I've gained".
Aseel Muthana, 17, also from Cardiff, is Nasser's brother. Aseel is believed to be in Syria after he told BBC Wales "Jihad is obligatory".
Reyaad Khan, 20, from Cardiff, appeared with Nasser and another jihadist from Aberdeen (see below) in a recruitment video on 20 June, apparently filmed in Syria, urging others to join the IS cause.
Abdul Raqib Amin, believed to be 26, was brought up by his parents in Aberdeen. He appeared in the terrorist recruitment video just weeks before he was reportedly killed in a gun battle with an Iraqi Army Swat team.
Abu Dujana al-Muhjahir, 19, from Portsmouth, is an IS recruit who announced the death of Amin on social media in July.
Former Primark worker Muhammad Hamidur Rahman, also from Portsmouth, died fighting in Syria in August 2014. On Twitter he said he joined IS after being "called by God to help Muslims being killed by President Bashar al-Assad."
Twins Salma and Zahra Halane, 16, were reported to have travelled from their home in Manchester to Syria via Turkey in June 2014, despite pleas from their family to return home. The girls are said to be "deeply religious" and social media accounts have since shown them learning to use guns and describing seeing grenades and Kalashnikov rifles.
Abu Muhadjar, is among 20 young British men reported to be fighting in Syria last October. He told a foreign correspondent for the BBC: "I grew up in a fairly nice area. I come from a decent close-knit family. My family do know where I am and what I'm doing."
Abu Sumayyah Al-Britani left the UK a year ago to fight what he calls a "holy war" in Iraq and Syria. Speaking from an Internet café in Idlib, northwest Syria, the British father-of-three told reporters his terror training camp is "really really fun".
Five young unnamed British Asian men are believed to have boarded a flight from Manchester to Antalya this month on the pretence of attending a holiday spa, before slipping across the Turkish border to Syria to join up with IS forces.
© Copyright IBTimes 2023. All rights reserved.