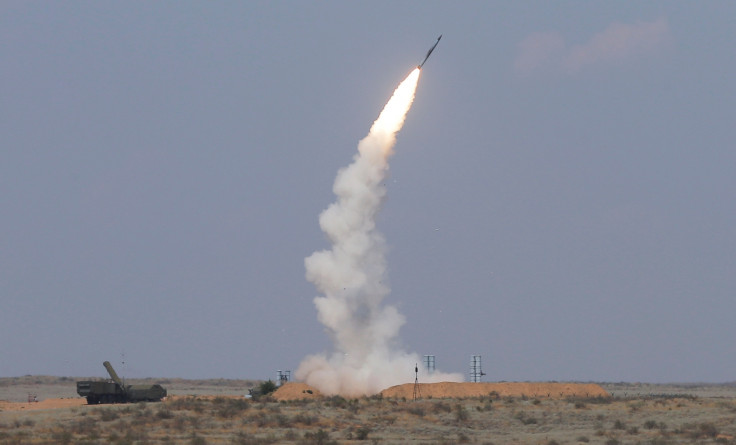 Iran has deployed long-range S-300 missiles at its Fordo uranium enriching plant in order to bolster the security of the facility. The Russian-made missiles, which are now placed in central Iran, were recently imported by Iran.
Tehran's state television channels broadcast images of the surface-to-air S-300 launchers carried by trucks at the Fordo facility, which is located south of the Iranian capital. The anti-aircraft missiles were positioned at the plant hours after the theocratic country's Supreme Leader Ayatollah Ali Khamenei delivered a speech to military commanders.
"Continued opposition and hype on the S-300 or the Fordo site are examples of the viciousness of the enemy. The S-300 system is a defence system, not an assault one, but the Americans did their best for Iran not to get hold of it," said the Iranian leader, referring to the West-led sanctions on Iran which were in place before the landmark nuclear deal was signed. Soon, other nuclear facilities will also be defended by the S-300 missiles, Iranian officials say.
Moscow began delivery of the sophisticated S-300 missile system in April 2016, months after the country was crawling out of decade-long crippling sanctions. By the end of 2016, Russia is expected to supply arms worth $828m (£631m) fulfilling defence contracts with Iran.
The deal to supply S-300 missiles was originally signed between Iran and Russia in 2007 but got delayed due to the international sanctions. The weapons systems were sought to defend Iran's nuclear facilities in case of attacks, including air strikes by Israel, but there were also concerns that the S-300 could eventually end up in wrong hands like the Syrian regime or the Lebanese militant group Hezbollah.
Meanwhile, Iran has said construction of two more nuclear plants would begin shortly in the southern port city of Bushehr. This is in addition to the existing plant, which has been operational since 2011. The Russian-built reactors are estimated to cost up to $10bn.