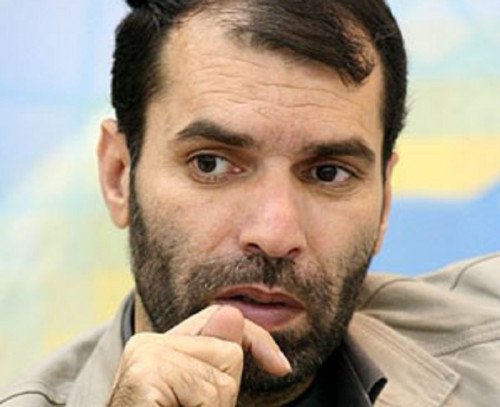 At least five crew members involved in the production of an Iranian war movie have been killed by an explosion during shooting.
The blast occurred at the Sacred Defence Cinematic Town, a filming location some 35km (21 miles) south of the capital, Tehran.
The crew was shooting a scene of Merajiha, a movie set during the Iraq-Iran war (1980-1988) by renowned director Masoud Dehnamaki.
Among the victims were the head of special effects, Javad Sharifi Rad, and the managing director of the film set, Ali Akbar Ranjbar.
At least another two people were injured in the blast. Local reports said they were taken Eslamshahr's hospital, south of Tehran.
According to ISNA news agency an explosive device used for filming purposes accidentally went off near a vehicle.
Photos taken at the scene depicted a charred car cordoned by yellow tape lying on a barren ground. Military-style vehicles and tents could be seen in the background.
ISNA quoted a crew member as saying that, to recreate war scenes, they were forced to use live explosive instead of dummy props due to an embargo on materials for visual effects.
"The explosives are of the kind used in war zones. We had no choice but to use this type of explosive as the import of such material used for movies is banned," Abbass Shoghi told ISNA.
Shooting for Merajiha started in September and the movie was due to premiere at the Fajr Film Festival in February.