Nuclear talks between negotiations between Iran, the United States, Britain, France, Germany, Russia, China and the European Union will resume in Vienna next week amid suggestions that the sides are struggling to overcome deep divisions on two core sticking points.
The sticking points are: reimposing U.N. sanctions if the Iranians violate the agreement and how Tehran can buy atomic technology, envoys told Reuters.
Negotiators were wrapping up nearly a week of talks in New York on Tuesday 5 May, the latest round in 18 months of discussions aimed at sealing a long-term deal by 30 June to curb Iran's nuclear programme in exchange for an end to sanctions.
The current talks have been taking place on the sidelines of a conference on the nuclear Non-Proliferation Treaty.
"The atmosphere of the talks was good and it is possible to reach the final deal by 30 June," Deputy Foreign Minister Abbas Araqchi told Iranian state television.
However, Western diplomats said on condition of anonymity that Iran and the six powers were far from a final deal because of disagreements on sanctions, monitoring and other issues.
"The UN Security Council sanctions issue is a difficult one," a Western diplomat told Reuters about the talks in New York. "It's going to take some time to resolve it and we have to resolve it."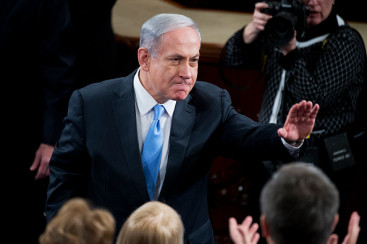 Western negotiators want any easing of UN sanctions to be automatically reversible - a "snapback" - if Iran does not comply with the terms of an agreement. Russia and China traditionally dislike these measures and usually veto them.
"Without a snapback, there will be no nuclear deal," one Western diplomat told Reuters.
"We haven't found a mechanism that works for everyone yet."
Benjamin Netanyahu, the Israeli Prime Minister, has been one of the harshest critics of the US-led framework deal with the Islamic Republic.
Israel considers a nuclear-armed Iran to be an existential threat, citing hostile Iranian rhetoric toward the Jewish state, Iran's missile capabilities and its support for violent militant groups. Iran denies that, claiming its nuclear programme is for peaceful purposes.
Netanyahu's criticism has contributed to rising tensions between him and President Barack Obama, leading to the worst diplomatic crisis the two countries have ever had.