Iran's Revolutionary Guards Commander Mohammad Ali Jafari Visits Disputed Persian Gulf Islands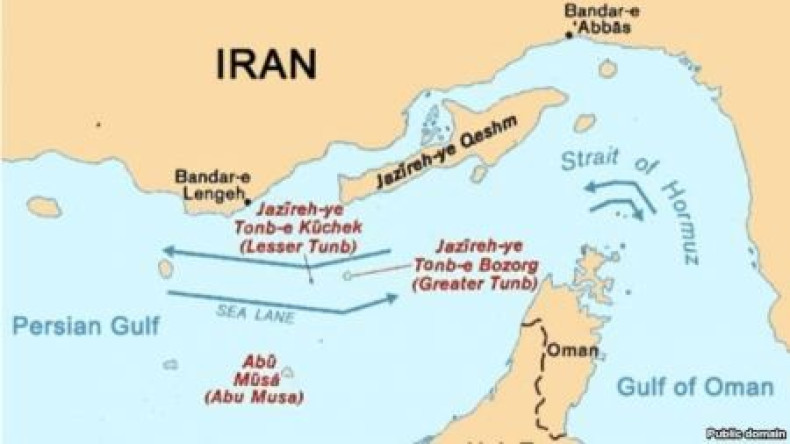 The head of Iran's Revolutionary Guards has visited three small disputed islands in the Persian Gulf in an act of defiance likely to anger the United Arab Emirates (UAE), which also claims sovereignty over them.
Iran state television said Revolutionary Guards commander-in-chief Mohammad Ali Jafari met with the Iranian troops stationed on the Gulf islands of Abu Musa and the Tunb islands.
"We shake the friendly and brotherly hands in Islamic countries, especially those south of the Persian Gulf, and ask them to help get rid of the arrogant powers who are now in the region," the state broadcaster showed Jafari saying, according to Reuters.
The strategic islands are located near important shipping lanes in the Strait of Hormuz, through which about one fifth of the world's oil supply passes.
Iran took control of the islands in 1971 after British forces left the region, but the UAE also claims sovereignty over them.
Tensions rose between the two countries in April after Iranian President Mahmoud Ahmadinejad visited Abu Musa, which the UAE saw as a provocation.
The six-nation Gulf Cooperation Council, made up of the United Arab Emirates, Saudi Arabia, Bahrain, Oman, Kuwait and Qatar, retaliated by issuing a statement warning Iran that any perceived aggression against the UAE would be considered an attack on the bloc as a whole.
Following Ahmadinejad's visit, the UAE also recalled its ambassador from Tehran and cancelled a friendly football match with Iran.
The Islamic republic remained defiant, however, with Iran's foreign ministry saying on 18 April that Iran's sovereignty over the three Persian Gulf islands of Abu Musa and the Tunb islands is not negotiable, the Tehran Times reported.