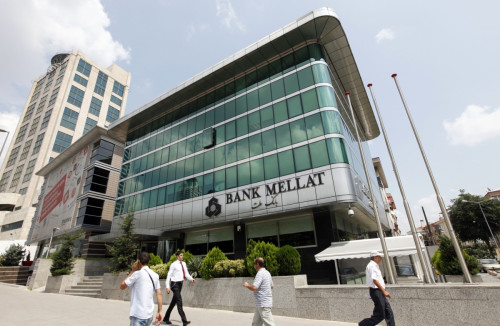 Britain's government is being sued for £4bn in damages by Iran's biggest private bank.
It comes after the UK's Supreme Court quashed government sanctions against the financial firm in June 2013, declaring them to be arbitrary, irrational and disproportionate.
Bank Mellat was accused of having ties to Iran's controversial nuclear programme. As a result, the government banned British firms from doing business with the bank.
According to a filing in London's high court, reported by Reuters, Bank Mellat is demanding billions in compensation for the "significant pecuniary loss" after the 2009 sanctions were imposed.
Iran's government is accused by many in the international community of trying to develop a nuclear weapon. Tehran claims it is merely a civil nuclear energy programme and will not be used to make a weapon.
Neither Bank Mellat nor the UK Treasury was immediately available for comment.